This article is more than 1 year old
NPM is Not Particularly Magnanimous? Staff fired after trying to unionize – complaints
Plus: Employee diversity, harassment brouhahas within Microsoft, Google
Special report Three of the five people axed from JavaScript package management biz NPM Inc last month claim bosses got rid of them for trying to form a union.
NPM Inc, for the uninitiated, oversees npm, the default package manager for the widely used JavaScript runtime environment Node.js. The small but vital Oakland-based startup serves billions of package downloads a week to developers and their deployments as a result.
The Register recently became aware of four complaints filed against NPM Inc with the US National Labor Relations Board (NLRB). Three were filed at the beginning of April, and the fourth was filed last Thursday, amid layoffs at the business.
The complaints allege the following labor law violations: "8(a)(1) Concerted Activities (Retaliation, Discharge, Discipline) and 8(a)(3) Discharge (Including Layoff and Refusal to Hire (not salting))." Salting refers to a union member seeking a job at a non-union site in an effort to form a union there; so "not salting" refers to the absence of external motive.
In a phone interview with The Register last week, Wendy Musell, a partner at the employment law firm Stewart & Musell, said the charges pertain to Section 7 of America's National Labor Relations Act, which covers the right of employees to join unions, to bargain collectively, and to engage in concerted activity for mutual aid or protection.
"What the charges say to me is that there was either some concerted activity to protect worker rights or a union drive was being considered or started," Musell said.
A source familiar with the situation at NPM confirmed being told about a unionization effort after the layoffs were initially disclosed and added that not everyone involved in that discussion was dismissed. Another source familiar with the company said there's been general support for the idea of unionization among employees for many months, even among some of the executive staff.
Documents provided to The Register on Monday by the NLRB in response to a Freedom of Information Act request indicate that an attempt to unionize was underway. Though the federal agency denied our request for files, in part to protect information relevant to an open investigatory probe, it provided a summary of the charges.
The NLRB forms provided reveal three claims against NPM; the fourth, filed after our FOIA request, was not included. Each of the three claims lists three employees, names redacted, and alleges that the company discharged them because:
the employee(s) joined or supported a labor organization and in order to discourage union activities and/or membership.
the employee(s) engaged in protected concerted activities, by inter alia, discussing wages and/or other items and conditions of employment and in order to discourage employees from engaging in protected concerted activities.
the employee(s) engaged in protected concerted activities, by inter alia, protesting terms and conditions of employment and in order to discourage employees from engaging in protected concerted activities.
The apparent interest in unionizing follows the company's decision to hire a new CEO last summer, Bryan Bogensberger, who was bought on board to help the code package biz become profitable.
I dreamed I saw Joe Hill last night
Steve Swirsky, an attorney and board member of Epstein Becker Green and co-chair of the firm's labor management relations practice group, told The Register in a phone interview that it's difficult to tell what's going on from the outside.
"The more complex question here is what the evidence is and how do you establish it," he said, noting that the employer may say firings had nothing to do with unionization but rather reflected performance problems or the need for a different skill set.
Swirsky said the next step will be an investigation by the appropriate regional office of the NLRB, and if the probe produces evidence that suggests a violation, the board will issue a complaint and notice of hearing. The remedy sought by the board, he said, is typically reinstatement with back pay.
Just over a week ago, NPM apologized for its handling of the layoffs, saying, "The way that we undertook the process, unfortunately, made the terminations more painful than they needed to be, which we deeply regret, and we are sorry."
The Register asked NPM to explain whether the terminations had anything to do with an attempt to unionize or bargain collectively, but the company declined to comment.
Despite the scarcity of unions in Silicon Valley companies and union membership at the lowest level since the US Labor Department began keeping track in 1983, there have been a variety of collective actions at high-profile companies in response to social and economic issues.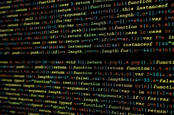 NPM clings to its cuddly image – as senior staff vote with their feet: Now longtime product boss quits JS package biz
READ MORE
In January 2017, about 2,000 Google workers protested the Trump administration's travel ban on people from seven Muslim-majority countries. That same month, workers from Facebook, Google, Intel, Cisco and Stripe showed up to protest Palantir's provision of surveillance tech to the federal government.
In November 2018, thousands of Google workers staged a coordinated walkout to protest sexism. Later that month, hundreds of Googlers protested Dragonfly, a now supposedly abandoned project to develop a censor-friendly search engine for China.
Meanwhile, sparky car maker Tesla faces ongoing unionization efforts as does warehouse overlord Amazon. Employees at crowdfunding biz Kickstarter have decided to unionize, as have BuzzFeed and Ars Technica journalists and Gimlet Media, a podcasting startup recently bought by Spotify. Even Instagram meme makers have made a show of unionizing, seriously, they insist. ®
Meanwhile this week...
An internal debate exploded within Microsoft, on a Yammer chat board used by staff to talk to CEO Satya Nadella, over the Windows giant's drive to increase the diversity of its workforce, Quartz reports. A female program manager complained on the message board that "senior leadership is awarded more money if they discriminate against Asians and white men," adding:

"I have an ever-increasing file of white male Microsoft employees who have faced outright and overt discrimination because they had the misfortune of being born both white and male. This is unacceptable.

"Many women simply aren't cut out for the corporate rat race, so to speak, and that's not because of 'the patriarchy,' it's because men and women aren't identical, and women are much more inclined to gain fulfillment elsewhere." Cue hundreds of comments arguing for and against this point of view.

A Microsoft bod, who advises the board of directors on executive pay, defended the criticized policies, adding that rewarding bosses for increasing Redmond's staff diversity is "an important demonstration of executive commitment to something we believe strongly in."

Two Googlers, who organized mass-walkouts at the ad giant over sex harassment scandals, claim they are now facing retaliation from management, WiReD reports.

Meredith Whittaker was told to "abandon" her work on AI ethics, after Google axed its AI ethics council, and Claire Stapleton was demoted from her role as marketing manager at YouTube. After lawyering up, Stapleton was restored to her position though complained bosses were "hostile" to her.

In a statement, a Google spokesperson said: "We prohibit retaliation in the workplace, and investigate all allegations. Employees and teams are regularly and commonly given new assignments, or reorganized, to keep pace with evolving business needs. There has been no retaliation here."