Fed up with 72-hour, six-day working weeks, IT workers emit cries for help via GitHub repo
Help! Help! We're being held prisoner in a software factory!
A protest by tech employees in China over the expectation of 72-hour work weeks has this week attracted the support of 30 workers from Microsoft and its GitHub subsidiary.
In late March, Katt Gu, an attorney and informatics doctoral student at University of Illinois, Urbana-Champaign, in the US, with the assistance of Suji Yan, CEO of privacy tech biz Dimension, drafted the Anti-996 License, an open source software license that requires organizations using covered code to agree to respect labor laws and to not pressure workers to give up their rights.
The license emerged in conjunction with a GitHub-repository-cum-labor-movement called 996icu that was formed by IT professionals, presumably in the Middle Kingdom, to call attention to the long work hours expected in the Chinese technology industry. The name refers to the schedule many tech employees in China are expected to keep, working from 9am to 9pm, six days a week, and to the consequences of that schedule – in some cases a potential trip to the intensive care unit.
There are already more than 150 projects on GitHub subject to the Anti-996 License.
Chinese authorities have been censoring websites for years based on political considerations, but GitHub presents a problem because it combines potentially incendiary content with code relied on by Chinese businesses. Back in 2013, GitHub was briefly blocked in China, but protests from the Chinese technical community forced authorities to relent. Now it's used as a conduit to the West by protesters.
At the time of that 2013 blockade, the founder of China-focused blog GreatFire.org, who goes by the pseudonym Martin Johnson, observed, "GitHub may just be too important to block."
That was before Microsoft acquired GitHub. Now that Redmond is running the show, the Chinese government may have more ways than one to apply pressure to remove unwanted content from GitHub. Microsoft, after all, has a much larger physical presence in China than GitHub.
The 30 Microsoft and GitHub workers who voiced their support for 996icu expressed concern Chinese authorities might try to pressure their employers to stifle their protest. They note that Tencent and Alibaba are trying to block access to the 996icu repo in their web browsers by marking the content malicious or illegal.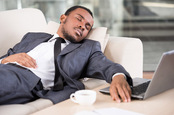 Wow, braking news: Overworked, tired ride-sharing drivers declared a public health risk
READ MORE
"In response to these events, we, the workers of Microsoft and GitHub, support the 996.ICU movement and stand in solidarity with tech workers in China," they declared in a GitHub post on Monday. "We know this is a problem that crosses national borders. These same issues permeate across full time and contingent jobs at Microsoft and the industry as a whole."
The handful of unnamed techies said another reason it's necessary to stand with the protesting Chinese workers is that multinationals firms have a history of labor exploitation. "We have to come together across national boundaries to ensure just working conditions for everyone around the globe," they contend.
Alibaba Group founder and billionaire Jack Ma earlier this month pushed back against the notion that long work hours are a problem. According to Reuters, he said, "I personally think that being able to work 996 is a huge blessing" via Alibaba's WeChat account.
Neither Microsoft nor GitHub responded to requests for comment. ®