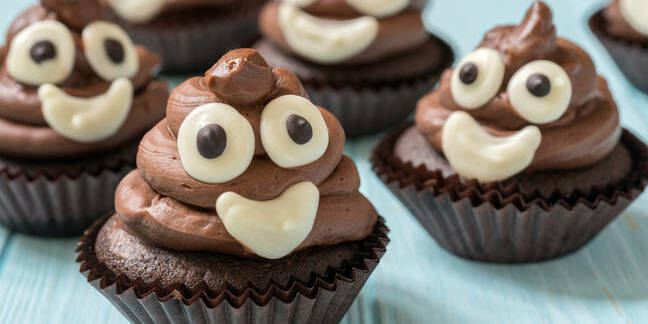 Is there anything more triumphantly British than fields strewn with dog toffee? Well, there is now: fields strewn with dog toffee with Union Jacks proudly planted in them.
We all know the feeling – the gradual injurious waft assaulting the nostrils as it dawns on us that we skidded through a clump of excrement kindly left in the middle of a footpath.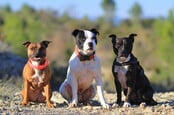 Manchester man fined £1,440 after neighbours couldn't open windows for stench of dog toffee
READ MORE
Outraged and disgusted, a plastic bag full of shit hung from a branch then gently caresses your face as if to confirm that you are indeed having a lovely day out among the highways and byways of Blighty.
It's all become too much for one residents' association, Waterside Action Group based in Colne, Lancashire, which has pinched off a scheme designed to highlight how terrible dog owners blight the town.
In a novel twist on the Easter Egg Hunt that can last all year round, "Flag It Up", as the activity has been named, charges folk with the dysentery-baiting task of jabbing poo with miniature UK flags.
In a single area, 200 were erected in steaming piles of muck, according to the Lancashire Telegraph.
Waterside Action Group chairman Alice Mann told the paper: "During the first flagging, on the green space behind Laithe Street and Knotts Lane in Colne, we put up 200 flags before running out without finishing.
"Dog owners approached us to ask what we were doing and blamed just a handful of residents for blighting the area."
Many people understandably prefer to spend their long weekend with loved ones rather than flagging up faeces, but, er, whatever ruffles your truffles.
Volunteer Liz Hurley added: "We place the flags next to the dollops, photograph them and then send the evidence to the cleansing department at the council and demand a clear-up. The flags are then removed and disinfected to be used the following week at a new location."
Ah, military efficiency and precision is what we like to see in such a vital project in the name of public health. Colne is blessed to have a team of loyal residents looking after their home, but less fortunate that some dog owners there have no concept of courtesy. ®
Sponsored: Webcast: Discover and secure all of your attack surface