Microsoft has confirmed that Windows 10's voracious appetite for storage remains undiminished in the upcoming May 2019 Update (1903).
Noted by Pureinfotech, Microsoft has quietly updated the minimum storage requirements for the OS from 16GB for 32-bit versions and 20GB for 64-bit to 32GB. Notably, the Windows 10 IoT Enterprise storage requirements remain at 16GB and 20GB for 32 and 64-bit versions respectively.
Minimum RAM requirements remain 1GB for 32-bit Windows 10 and 2GB for the 64-bit version. The minimum processor speed is also unchanged at 1GHz.
While the majority of Windows 10 machines enjoy a bit more than 16GB of storage nowadays, there were a good few tablets rocking less than 32GB back in the days when Microsoft was pitching the OS as touch-first with Windows 8 and 8.1. Most of these could, of course, be expanded via microSD.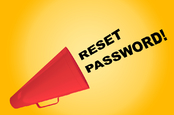 Microsoft: Yo dawg, we expired your expiry policy
READ MORE
The Windows 10 May 2019 Update, however, is less than keen on such external storage shenanigans right now.
Microsoft is tight-lipped as to the reasoning behind Windows 10's growing storage needs, but the new "Reserved Storage" feature has been fingered. The function swipes around 7GB (your mileage may vary) of disk space for its own nefarious purposes.
While a loss of around 7GB isn't so bad for most machines, on something with only 16 or 20GB of storage – for example, 2014's Toshiba Encore Mini – it will present problems.
Then again, getting Windows 10 up and running on such machinery even without the increased requirement is challenging enough. We put the Release Preview version of the May 2019 Update on a Linx 7 tablet (with 32 GB of storage) and can confirm that neither Windows 10 nor the Linx cared much for the experience.
If hardware replacement isn't an option for affected PCs, it might be time to bite the bullet and take a good hard look at some of the lightweight Linux options out there. ®
Similar topics