Fujitsu 'continues to bludgeon through' UK, Ireland job cuts – union
What's Japanese for annus horribilis? 悪い年? Not a literal translation but you get the point
2019 is not looking to be a vintage year for Fujitsu, what with spending millions bidding for a mega-outsourcing contract it failed to win, shuttering offices in 19 countries in EMEA and now a redundancy programme causing trouble.
As revealed by The Register in early March, Fujitsu will no longer have a direct presence in many countries across Eastern and Western Europe, the Middle East and Africa – with some 1,100 staff to be chopped. The UK wasn't spared the axe either, with 350 heads set to roll in the organisation.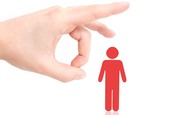 Fujitsu eyes sales decline, decides to yank teams from 19 countries
READ MORE
Unite the union has written to members working at Fujitsu UK about the Agenda 2022 job cuts, as the union has branded the programme, to complain that the company "continues to bludgeon through what it describes as a 'redundancy consultation process'".
Some of the roles that will be going the way of the dodo include staff working in finance, HR, product, Digital Technology Solutions and business operations. The redundancy action was launched on 5 March.
Unite's mail to unionised Fujitsu workers stated there are still a range of "issues with the process", including that:
Decisions were made before consultation started
Consultation started before reps knew who they were representing
The company is avoiding examination of the business case and how and why the subgroup/business areas were selected for job cuts
The company stated subgroups too early, before many issues could be discussed collectively. This means they are discussed in the 10 subgroups risking 10 different outcomes, some better than others
In some subgroups, there are no proposals from management to consult upon, but the 45/90-day redundancy clock has been started
[There is] reluctance to use voluntary redundancy in many areas to mitigate compulsory redundancies. In some instances, the company is providing redundancy quotes for voluntary redundancy which are less than individuals' contractual entitlement, discouraging volunteers
There has been no break on external recruitment, even in roles which are under threat
As such, Unite said it is "withdrawing from the process as it is not meaningful consultation as required by the relevant legislation and their participation lends credence to the company's pretence it is. By participating, it would damage any claims of unfair dismissal/claims for protective awards that people who are dismissed, particularly in Manchester, may want to raise."
It added: "It is evident the company is aware of the questionable process as this redundancy programme is the first where they are asking people to sign a waiver not to take any legal action against Fujitsu following dismissal in exchange for enhanced statutory redundancy payments. Those payments had been offered in the past with no such strings attached."
One positive piece of news for those staff not being handed their P45 is that the Tokyo firm is paying a Sharing In Success bonus for this year, though Unite urged staff to remember that this is not a pay rise.
"It does not compensate for the years of below inflation/no pay rises or go towards your pension."
Fujitsu refused to discuss the redundancy programme with The Register.
In other developments, the firm last week lost out to mid-sized tech services outfit Agilisys in the bidding for the States of Guernsey (SoG) digital transformation and future delivery of IT services, a 10-year contract worth an estimated £200m. DXC was also believed to be in the running.
A person close to the situation claimed Fujitsu spent £3m bidding for the business, a procurement process that stretched over two years. The firm told us it remained "committed" to winning public sector business and said it was "clearly disappointed" to lose out on SoG.
The UK and Ireland organisation is now being directly managed by Duncan Tait, the CEO for EMEIA and former Fujitsu board member, the first non-Japanese person ever to get that honour, and possibly the last, for some time at least.
Rupal Karia is still listed as the head of the UK organ, though one source told us he had exited the business as part of the Agenda 2022 redundancies. ®