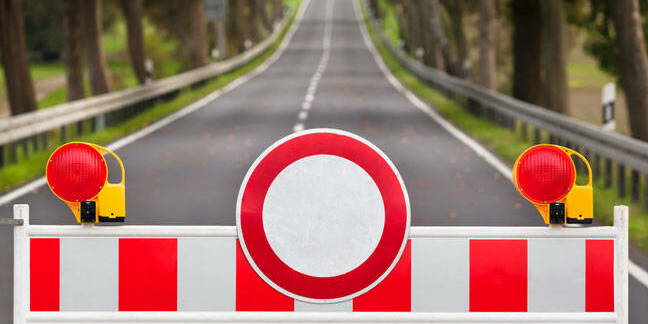 Roundup While last week the Microsoft headlines were all about bonzer financial results, storage problems and, er, Microsoft Paint, other things were afoot in Redmond.
Insiders unblocked thanks to prunes, fibre and a minty fresh Windows 10 Build
It has been a while – over two weeks by our reckoning – but the Windows Insider gang has finally given its loyal army of volunteer testers something to chew over in the form of build 18885. The build, which arrived on Friday 26 April, follows hot on the heels of a fix for Insiders still running on 19H1 to allow an update to the Windows 10 of 2020.
Something lurking within the May 2019 Update, when patched to build 18362.53, left the 20H1 installer with a serious case of indigestion, and Microsoft to throw up a block to stop the OS trying to slither its way onto some Insiders' desktops.
With Friday's update, 19H1 users should now be able to make the leap to 20H1, having first patched to 18362.86. However, they are likely to be a little disappointed because, at this point in the development cycle, there just isn't much to get too excited about.
The company is, after all, still a year or so away from release.
That said, the team has gotten around to adding more languages to the built-in dictation support in the operating system. Current versions of Windows 10 struggle to accept that there might be a world of people without English (United States) voices. With 20H1, Brits, Canadians and Australians can now get in on the action. The gang has also added support for Germany, Italy, Spain and France among others.
The build also includes a fix for that whole pesky external storage thing as well as a wonderful bug whereby Windows Hello would immediately sign a user back into their PC after the unlucky punter had locked the thing (which resulted in some impressive keyboard gymnastics to stay out of the camera's view during the locking process.)
However, Microsoft continued to point the finger of blame for PC crashes at game developers who had failed to update their wares to deal with the long-running anti-cheat code issues. The team cheerfully said "most games have released patches" and urged gamers to ensure they are up to date before attempting an operating system upgrade.
My phone, Your Phone, anything but iPhone
Windows Insiders (or some of them, at least) were also gifted a Your Phone update, as Microsoft's Director of Program Management for Mobile 'eXperiences', Vishnu Nath, announced some new toys were inbound.
For orphaned Windows Phone users, the idea of a Microsoft Mobile Experience is more reminiscent of an David Attenborough nature documentary: "Look at the pretty thing, oh dear – it's dead now."
Microsoft's mobile efforts are now focused on the Android and iOS worlds, and to that end the update brings phone notifications to the PC screen. The user can select which notifications they wish to see and when a notification is dismissed on one device, it is also dismissed on the other.
Your Phone, which made its debut last year, already synchronises text messages between devices, as well as allowing access to recent photos on a connected device. Back in March the team added the ability to mirror the phone's screen onto a PC, but only for a vanishingly small cross-section of users. You needed a Samsung Galaxy S8/S8+ or S9/S9+ and a PC with a Bluetooth radio that supported the low-energy peripheral role. Like, er, a Surface Go.
While the Bluetooth requirement remains present, the update has extended the number of phones supported, with the OnePlus 6, OnePlus 6T, Samsung Galaxy S10e, S10, S10+, Note 8, Note 9 devices added to the list.
Alas, iPhone users still cannot get in on the fun. When Nath says "phone" he means "Android". All the text syncing, notification bothering and screen mirroring won't be happening for users of Apple's devices, as Nath observed when asked:
Sadly no, beholden to Apple 🍏 rules

— Vishnu Nath 📱💻📲⌨️ (@VishnuNath) 26 April 2019
Python Variable Explorers, rejoice! Visual Studio Code has a little something for you
With its Build conference looming, Microsoft emitted the April 2019 release of its popular Python Extension for Visual Studio last week. The extension has many fans, judging by the figures shown in the Marketplace, with over eight million installs and more than 42 million downloads.
Of course, how many of those are actually in use is anyone's guess, particularly since turning off telemetry slurping is a simple case of changing a setting.
While the gang lays claim to 84 issues closed in this release, the most eye-catching is the new Variable Explorer and Data Viewer. This feature allows Visual Studio Code users to take a look at variables in the application via an explorer which shows up when code is running. Additional variables make an appearance as they get used in the code.
While still a bit crude at present (searching values is a bit simplistic), getting at the contents of variables via the new Data Viewer will prove invaluable during debugging, although you'll also need Pandas 0.20 or later to join in the fun.
Microsoft has maintained quite the cadence for its Visual Studio Code source wrangler, with an update to the open source editor this month as well as the refreshed Python extension as part of its ongoing efforts to woo developers. Judging by the 2019 Stack Overflow survey, it seems to be succeeding.
Azure giveth and Azure taketh away
As new versions of technologies get flung out at a tremendous pace, old ones must also be gently nudged out to pasture. As Kubernetes 1.13 support became generally available in Azure Kubernetes Service (AKS) last week, Microsoft announced that it was about to put a bullet into the head of version 1.9 support.
AKS only supports four minor versions of Kubernetes, so the 30-day notice for 1.9's demise should not come as too much of a shock. While developers can still create new 1.9.x clusters during the deprecation period, it probably isn't a good idea.
When 25 May rolls around, 1.9.x will be removed with little ceremony and support yanked.
Azure Blob fans, however, will be happy to note the "General Availability" sticker slapped onto the Azure data migration utility AzCopy 10 last week.
We took a look at the preview last month and Microsoft has gone on to tweak things to make life easier for users seeking to get data out of an AWS S3 bucket and into the cloudy world of Azure.
The latest release of AzCopy, version 10.0.9, has added AWS S3 as a source and will copy data directly without having to shunt the bits and bytes down to a client first. By stripping out that bottleneck, the Azure gang claimed rates of 50Gbps when copying from a S3 bucket to Azure Storage in the same region.
You're in the Army now
While all eyes were on Microsoft's financials last week, the US Department of Defense announced it would be tipping $7,269,740 into the software giant's coffers as part of a fixed price, single bid Enterprise Services contract.
The work will be performed in Fort Gordon, Georgia and is expected to be complete a year from now, on 2 May 2020. Army funds were obligated at the time of the award. ®
Sponsored: Ransomware has gone nuclear