This article is more than 1 year old
Slack files for IPO, warns of bumpy valuation as it swerves big bank underwriters
Hipsters rejoice as shares prepped for debut on New York Stock Exchange
Slack - the collaboration software provider for hipsters - has filed to sell its shares on the New York Stock Exchange (NYSE).
Unlike a normal initial public offering, which isn't really for Joe Public, Slack will flog its stock to the great unwashed. The organisation warned this might make its share price a bit bumpier in early trading.
The usual route to an IPO is to get a big bank to underwrite it – that means shares are sold off to institutional investors often with provisos that they don't sell for a period of weeks or months. That means a steady arrival onto the market and large commissions all round for the banks.
In its SEC filing Slack said:
"There are no underwriters. Consequently, prior to the opening of trading on the NYSE, there will be no book building process and no price at which underwriters initially sold shares to the public to help inform efficient and sufficient price discovery with respect to the opening trades on the NYSE. Therefore, buy and sell orders submitted prior to and at the opening of trading of our Class A common stock on the NYSE will not have the benefit of being informed by a published price range or a price at which the underwriters initially sold shares to the public, as would be the case in an underwritten initial public offering."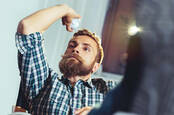 Microsoft flings features at Teams to close the Slack gap
READ MORE
Slack added there will be no underwriters assuming risk in relation to the early reselling of the shares of its Class A common stock. As such, there will be no underwriters' option to buy additional shares to "help stabilize, maintain, or affect the public price of our Class A common stock on the NYSE immediately after the listing."
The SEC filing mentioned Microsoft as Slack's main rival, and classified other competitors as either productivity tool providers, email providers like Google or unified comms companies like Cisco.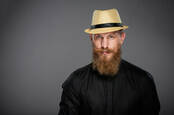 Turn on, tune in, cash out: Hipster chat plat Slack whacks beardie millennials with features
READ MORE
But Slack also warned backers of the risk of consumer companies like Facebook, which is increasingly eyeing the corporate comms market as a potential source of revenue, of becoming fierce competitors.
Microsoft Teams only launched in 2016, three years after Slack. Microsoft, which last year unbundled Teams from Office365 to offer a freebie version, reckons more than half a billion organisations use the service.
For its part, Slack claims more than 10 million active daily users around the world, across 600,000 businesses. It has 500,000 registered developers.
Although Slack has yet to make a profit, it has doubled revenue for each of the last three years – from $105.2m in 2017, to $220.5m in 2018 and $400.6m in the year ended 31 January 2019. The SEC filing is available here. ®