This article is more than 1 year old
It's all about the returns: NetApp shutters certain EMEA offices and lays off staff
You and me baby ain't nothing but mammals, so let's do it like they do 'n' route tech sales through the channel
NetApp has laid off a bunch of staff in EMEA, shuttering certain offices and withdrawing a direct presence in the countries where it is deemed economically viable to sell only via channel types.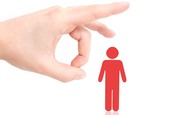 Fujitsu eyes sales decline, decides to yank teams from 19 countries
READ MORE
Sources close to the storage biz said the Swedish office has been kept open to act as the hub for the Nordics, however, the sites in Norway, Denmark and Finland have closed and jobs have been lost.
The Reg understands the curtain has also been pulled in Portugal, Greece, Turkey, Hungary, Poland, Estonia, Czech Republic, Slovakia, Slovenia and swathes of Africa including Nigeria and South Africa.
Well-placed sources told us the decision was driven by NetApp realising the returns it was making in those countries were outweighed by the overheads of running domestic infrastructure there.
"NetApp is working with distributors [to manage its local sales]," said one well placed contact. NetApp disties in the region include Arrow, ALEF, Tech Data and Westcon.
In February, NetApp's reported third 2019 quarter results showed dampened revenue growth as large corporate customers slowed purchases. NetApp's sales via third party sellers in the channel - circa 80 per cent of its business – fared far better; it was large direct enterprise sales that disappointed, and this was in regard to capacity purchased, not systems.
Fujitsu also took a similar decision in March to remove its direct presence from a load of countries, 19 in total, and to lean on channel sellers to act as its feet on the street, as exclusively revealed by The Reg.
NetApp plays down EMEA changes
NetApp refused to confirm the number of layoffs or specific offices that had been closed to The Register. Kristian Kerr, EMEA VP For NetApp's partner organisation, instead preferred to tell us his employer was investing in "three pillars of IT" that he said reflected major transitions taking place:
Flash-based storage and cloud-connected flash
Enterprise hybrid cloud infrastructure
Cloud data services
He said NetApp wanted its EMEA customers inhaling more of those three segments during 2019 and 2020, and also noted it would divide the region's market into three sectors:
Main global accounts – with direct, high-touch access and third party fulfilment;
Enterprise – with NetApp helping to create demand and channel sellers delivering on the three pillars; and
Commercial – with NetApp's channel sellers handling these accounts.
The hybrid cloud company has also split up EMEA countries into three classes:
Core investment countries
Enterprise-focus countries
Partner-led countries
We imagine that "partner-led" countries are to be found in the aforementioned countries we have listed, but NetApp would not confirm this.
Kerr said the Sunnyvale firm will pour more cash into the core investment and enterprise focus countries, where the "largest growth opportunities" are to be found. It will be hiring people in these unnamed areas, he said.
He also added – as readers might expect – that NetApp was throwing the channel a sweetener in the form of investment in sales and pre-sales, market development, and support for "partner-facing areas". ®