This article is more than 1 year old
Apple, Samsung feel the pain as smartphone market slumps to lowest shipments in 5 YEARS
Premium mobe makers suffer as sales shrivel
Apple and Samsung are licking their wounds after reporting a double-digit drop in global smartphone sales for calendar Q1, as the sector plunged to the lowest volumes shipped in half a decade.
Figures from analyst Canalys show that 313.9 million handsets were shifted in the three months, down 6.8 per cent - the sixth straight quarter of shrinkage in a sector that has given consumers little reason to upgrade.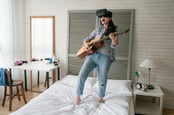 Meeeemmory ... prices tanned Samsung's behind: Profits tumble 60% as semiconductor demand in freefall
READ MORE
Chaebol Samsung, which filed its calender Q1 yesterday, held onto the top spot by some margin - though a 10 per cent decline in sales to 71.5 million clipped its market share from 23.6 per cent a year ago to 22.8 per cent. Huawei snuck into second spot with 50 per cent climb in shipments to 59.1 million, giving it a 18.8 per cent share of sales, versus 11.7 in Q1 '18.
The troubles continued at Apple, following a disappointing Xmas holidays quarter, as it reported 40.2 million unit shipments, down 23.2 per cent, reducing its share to 12.8 per cent from 15.5 per cent.
"This is the largest single-quarter decline in the history of the iPhone," said Canalys researcher Ben Stanton. "Apple's second largest market, China, again proved tough. But this was far from its only problem. Shipments fell in the US as trade-in initiatives failed to offset longer consumer refresh cycles."
This is the largest single-quarter decline in the history of the iPhone
Apple CEO Tim Cook admitted back in October that customers had extended typical iPhone ownership by an additional three to four months. More recently, in January, he said the battery replacement programme introduced in the US had dampened its Q1 of fiscal '19 sales.
Stanton continued:
"In markets such as Europe, Apple is increasingly using discounts to prop up demand, but this is causing additional complexity for distributors, and blurring the value proposition of these 'premium' devices in the eyes of consumers."
Apple must surely price-protect distributors when it reduces its prices, but this will, as Canalys said, add to the complexity of their dealings with the shiny one.
It didn't help Cook & Co that Apple had a good Q1 a year ago when demand for the iPhone X was flying.
Apple last night reported its group results for the three months ended 30 March, that showed a 5 per cent decline in overall revenues to $58.02bn. Product sales fell 9 per cent and services were 16 per cent. On a conference call, Cook said iPhone sales were the "most challenging in November" and he'd noticed a pick up since.
"The goal is to pick up the pace," he said.
The top five smartphone vendors accounted for 72 per cent of total global sales, Canalys said.
For its part, Huawei has said it wants to be the biggest smartphone seller on the planet by 2020, knocking Samsung off its perch - but to do this it'll need to flog more than 10 million additional phones than it did in Q1. Oppo and Xiaomi will be watching their national rival with interest.
Xiaomi sold 27.8 million phones in the quarter, down 1.3 per cent and giving it an 8.9 per cent share of the market. Oppo shifted 27.3 million, up 6.4 per cent, handing it 8.7 per cent market share. ®