Shit hoppened for the Heart & Seoul karaoke lounge in Utah after the US state's alcohol control authority yesterday rejected its application to serve beer.
The amateur wailers' joint in downtown Provo, Utah (69km from Salt Lake City) was left foaming after pouring its heart out to the state's Department of Alcoholic Beverage Control Commission (DABC). DABC reportedly decided that the songbirds did not, er, get the pitcher, in a 5-1 vote, reports local TV crew Fox13.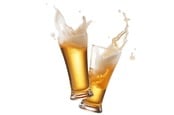 Man nicked trying to 'save' beer from burning building
READ MORE
Why was the notoriously slow-to-grant-licences authority being such a, er, pilsner? Apparently, because the owners were looking for a recreational beer licence, and an upcoming law that lists recreational activities says karaoke ain't one.
The location of the singalong bar - in close proximity to a Mormon church in Utah County - means it does not qualify for a state liquor licence. It also does not qualify for a restaurant booze licence, as 70 per cent of its sales would have to come from grub.
Local paper the Salt Lake Tribune noted that Commissioner Thomas Jacobson had an answer on tap for the beery crooners last week. Most recreational amenities involve "physical activity of some sort or another," he told the beer-loving mic-flingers during a DABC board meeting. "This here is a stationary activity."
Tell that to the writhing creatures belting out Celine Dion's "Because you Loved Me" night after night whom your correspondent was forced to listen to for three years when they worked underneath a karaoke bar... (the unbeerable song is below - feel my pain).
The ruling was a sure stein that another crowd of applicants also pleading their case to the DABC - the fantastically named Social Axe Throwing - yes, really - were going to be stripped of their right to beer arms be denied a second licence ... although we must admit the thought of drunken blade-chuckers fills us with kegs-istential dread.
Commissioners who'd previously said Social Axe Throwing was a fine and shandy recreational activity went against the grain yesterday and rejected their latest licensing request. "The new law takes effect May 14," Social Axe Throwing co-owner Mark Floyd moaned to FOX 13. "It's not May 14."
It must be a bitter pill to swallow when the lawmen have a boozy axe to, er, grind. Hold our beer, readers, we'll get our coats. ®