Dell World Microsoft and VMware appear to have buried the hatchet, with the virtualization juggernaut's entire software stack now officially supported on Redmond's Azure.
The partnership enables VMware customers to seamlessly move their virtualized workloads between on-premises data centres and Microsoft's public cloud, without the need to re-architect applications or retool operations.
This week in Vegas - where Dell is having its annual shindig - the two companies professed mutual love and respect: a far cry from the behaviour we saw in 2017, when they were engaged in a bitter war of words and VMware stated publicly that it couldn't recommend Azure as a platform for its wares.
Say hi to pay-as-you-go on-prem IT: Dell, VMware tout private cloud-as-a-service, or rentable tech as everyone would call it
READ MORE
"Customers are excited to see us expand our collaboration with Microsoft," admitted Pat Gelsinger, CEO of VMware.
Azure's arch-rival AWS has supported VMware tools since 2017; the virtualization software has also made its way into IBM Cloud, and a Google Cloud plugin for vRealize was announced just a few weeks ago.
Last time Microsoft attempted to roll out VMware in its cloud, the resulting chain of events was downright hilarious. First, Microsoft proclaimed it would support "the full VMware stack on Azure hardware" – however, its implementation wouldn't involve Gelsinger's virtualization house, and would be delivered "in partnership with premier VMware-certified partners" instead.
VMware was not impressed and said that whatever Microsoft was cooking up was neither certified nor supported by the company – unlike its tools on AWS.
"VMware does not recommend and will not support customers running on the Azure announced partner offering," Ajay Patel, Virtzilla's senior veep for product development and cloud services, wrote at the time.
Microsoft then delayed the release, for the reasons that were never fully explained, while keeping the names of its VMware-certified partners a secret. A month later, it emerged that the company was working with Cisco and NetApp, planning to deploy their FlexPod converged infrastructure boxes – with the VMware stack being an essential part of the equation.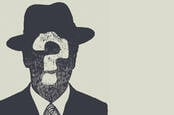 VMware refuses to support its wares running in Azure
READ MORE
VMware then softened its stance – but Azure never got the same preferential treatment that AWS and IBM did, until now.
"With this announcement Dell Technologies and Microsoft are working to simplify our customers' entire technology environment," said Michael Dell, (the eternal god emperor) CEO of Dell. "Our goal is to provide a single view from edge to core to cloud – an integrated platform for our customers' digital future."
The VMware stack on Azure is built with VMware Cloud Foundation – a suite of tools for cloud computing that includes vSphere, NSX, VSAN and vRealize, launched in 2016.
The current implementation of the service was built by VMware partner CloudSimple; it is available in the US East and US West Azure regions immediately, and will be coming to West Europe in the near future, Microsoft said. Virtustream, Dell's cloudy subsidiary, is working on an alternative take on VMware on Azure, expected later this year.
Separately, the two companies also announced integration between Office 365 and VMware's Workspace One management platform.
An important step towards cessation of hostilities between VMware and Microsoft was taken in 2018, when VMware started providing virtualized networking services to applications running in Azure, using its NSX software. ®
Similar topics