It isn't a great time to be selling HDDs or flash drives, just ask Western Digital and Seagate. The pair posted less than flattering numbers for third quarter of their fiscal '19 that were caused by floppy demand in corporate land.
WD fared the worst of the two: sales for the quarter ended 29 March fell 26.7 per cent year-on-year to $3.7bn, with hard disks down 20.4 per cent to $2.1bn and flash sliding by a third to $1.6bn. As a result the bit biz lot $374m for the quarter.
"Turning to our business, market conditions have generally been consistent with our expectations described in January," said CEO Stephen Miligan.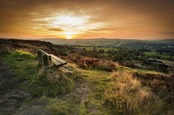 Western Digital sees storage sun rise in NVMe land... and slowly set on SATA, SAS SSDs
READ MORE
Miligan had warned about a "softening business environment" three months ago at the last quarterly results call, due to lower demand for smartphones, a slowdown in purchases from the hyper scale vendors and bad shit happening politically in parts of the world.
To offset this, WD identified $800m of overheads to fling overboard, including chopping a bunch of workers. When you can't generate demand, you need to control what costs you can.
"We are executing well on the plans we laid out last quarter in terms of enhancing our product lineup, driving technology advancements, rightsizing our factory production levels, and lowering our cost and expense structures," the CEO added.
The sequential average selling price per gigabyte declined 23 per cent. WD now expects total disk exabyte shipments in capacity to be flat or slightly up this year.
Gross profit for the quarter fell to $579m from $602m a year earlier, operating expenses dropped by $40m to $973m, leaving a loss from operations of $394m, versus an operating profit of $914m in Q3 '18.
Interest expenses and income, along with tax, resulted in a net loss of $581m, versus a net profit of $61m. Like we said, not a good time to be making a living from selling disks.
Slightly sunnier at Seagate
Things weren't nearly so bad at Seagate but neither were they great: revenues came in a $2.31bn, down 17.5 per cent year-on-year. Seagate boss Dave Mosley said this was anticipated, unlike the drop in the prior quarter that seemed to catch management short.
"Seagate executed well in the March quarter, navigating challenging business conditions to deliver financial results that met or exceeded our expectations across every financial metric."
The gentleman doth protest too much? "In the edge compute market, revenue was impacted by the expected transition to SSDs, ongoing CPU shortages and seasonal demand slowdown for notebook and desktop PCs," said Mosely.
He added that the surveillance market was "suppressed by economic and geopolitical uncertainties" - El Reg would have thought that uncertainty would drive the need for more surveillance, from certain governments at least.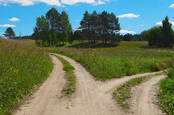 It's a hard drive ahead: Seagate hits the density problem with HAMR, WD infects MAMR with shingles
READ MORE
As for the enterprise market, "seasonal and macroeconomic challenges weighed heavy on revenue for a Nearline drive," the exec continued. Demand for product from the hyperscale vendors was up "slightly" but not enough to "fully offset the slower demand from OEM and others global cloud customers".
"As a reminder, demand for our Nearline drives began to slow in the December quarter, as cloud service providers work through the inventory build-up during calendar 2018. However, we anticipate this pause to be short lived".
Seagate shipped 77 exabytes of capacity in the quarter, down 12 per cent sequentially.
As for the rest of its results, operating expenses fell 12 per cent to $2.01bn. Operating profit was $236m, versus a profit from ops of $441m a year earlier. Interest income and expenses left net profit at $195m, down from $381m. Earnings per share were just $0.69, less than half compared to this time last year.
As D:REAM said 25 years ago, things can only get better. But neither WD or Seagate is forecasting big improvements anytime soon. Seagate expects Q4 sales to be flat and WD is expecting revenues of between $3.6bn to $3.8bn. ®