Mellanox investor proposes class action to kill Nvidia's $6.9bn mega buy
Calling all the ASIC snitches...
---
A Mellanox shareholder is attempting to scupper Nvidia's efforts to buy the chipmaker for $6.9bn.
Marc Henzel has filed a proposed class action lawsuit in the US District court for the Northern District of California (5:19-cv-02386), alleging Mellanox's execs broke federal law when making relevant disclosures to America's Securities and Exchange Commission.
He claims the SEC filing "omits material information with respect to the Proposed Transaction, which renders it false and misleading," violating two sections of the Securities Exchange Act of 1934.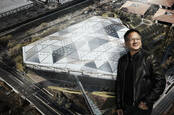 Back to ASICs: Nvidia coughs GPU-uge $6.9bn to scoff Mellanox
READ MORE
Bean counters at JP Morgan Securities were hired by Mellanox to advise on the sale. Henzel has taken issue with all line items used to calculate EBITDA, and the formulas used for reconciliation of all non-GAAP to GAAP metrics. In essence, he's worried shareholders are being stitched up.
"When a banker's endorsement of the fairness of a transaction is touted to shareholders, the valuation methods used to arrive at that opinion as well as the key inputs and range of ultimate values generated by those analyses must also be fairly disclosed," states the court filing.
Henzel hopes a class action will stop the deal in its current form, and force Mellanox to issue an updated analysis of the company's future potential. If the sale goes ahead despite these concerns, he thinks shareholders should be entitled to rescissory damages, which is likely the preferred option here - if the lawsuit ever gets off the ground, that is.
Sunnyvale-based Mellanox is a fabless semiconductor house focused on networking chips. It was established in 1999 in Yokneam, Israel – a town which still hosts much of its R&D. The company's InfiniBand interconnect provides one of the fastest ways to link together individual servers, competing with Chipzilla's Omni-Path technology. ®