This article is more than 1 year old
UK is 'not a surveillance state' insists minister defending police face recog tech
Creepycams are fine. Public just needs to trust us... I mean them, I mean private firms
Opposition MPs have debated whether automated facial recognition technology should be used at all in the UK, after a pressure group mounted legal challenges against police use of face-scanning equipment.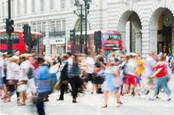 Who's watching you from an unmarked van while you shop in London? Cops with facial recog tech
READ MORE
Such technology can be used without individuals really knowing it is happening," said Darren Jones, Labour MP for Bristol North West, warning: "It is not just police forces that are interested in the technology; some councils are using it to enforce certain rules, as is the private sector."
Jones' comments in Parliament follows pro-privacy groups Liberty and Big Brother Watch's campaigns against police forces using creepy face-scanners. Liberty has filed a court challenge to be heard in Wales this month, while Big Brother Watch uncovered that deployments by London's Met Police in the Westfield Stratford shopping centre resulted in a 100 per cent false positive rate.
"Biometric photos of members of the public wrongly identified as potential criminals are taken without their knowledge and stored on police databases for 30 days," said Big Brother Watch in a statement. The group added that one of the people falsely stopped by police depending on the tech was a 14-year-old schoolchild.
Police are also continuing to build giant databases full of biometrically scanned images of innocent people's faces, Jones revealed, saying:
"When the police take someone's picture and put it on to the PND [Police National Database], it stays there. It does not matter whether they are convicted and go on to a list of people with convictions – perhaps we would understand if that were the case – or they are found innocent or no action is taken against them; their images are kept on the database anyway."
Jim Shannon, a DUP MP from Northern Ireland, chipped in: "China has apprehended a fugitive and is making him accountable for his crime, but at the same time China uses facial recognition to fence in villagers in the far west of China. That is a very clear illustration of how that technology can be used to the detriment of human rights and religious minorities in a country that, let us be honest, is guilty of many human rights abuses."
On the topic of the bulging police database of innocent people's mugshots, Shannon added, speaking hypothetically from the point of view of someone whose face was on that database:
The presumption, "You may well do something someday" is not enough of a reason to hold on to these things. An arrest must be made for fingerprints to be taken and stored, and yet no arrest is needed for images of a person in the background of an event to be taken and perpetually stored by successive governments — not just this government, but every government that comes after
"How," asked Kate Green, Labour MP for Stretford and Urmston, "can the police and other state authorities be made accountable to the public? I say that because what is happening could constitute a significant intrusion into the privacy of individual citizens whose record contains nothing criminal or threatening, and who are merely going about their daily business."
Green also suggested, using the example of shopping centre firm Intu and Greater Manchester Police, that where private companies get the benefit of facial recognition tech (Intu had asked GMP to deploy creep-cams in one of its shopping centres), they ought to be billed for it in the same way that football clubs pay for police workers' presence at matches.
Government minister Nick Hurd gave a short reply to the various MPs' concerns, saying "how far we go in supporting our police system and our security system… is extremely important". He added "some of the oversight and governance arrangements are not clear enough."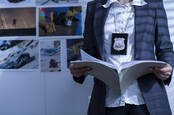 MPs slam UK.gov's 'unacceptable' hoarding of custody images
READ MORE
"Any government," Hurd boasted, "would want to support their police system in making the best use of technology to protect the public and catch criminals, particularly those involved in the most difficult crimes… Strikingly, the public we serve and represent continue to have high levels of trust in the police, whereas it has plummeted for many other traditional institutions."
The minister added: "We are not a surveillance state and have no intention of becoming one", seemingly with a straight face despite London only being rivalled by China in the number of CCTV cameras per head of population.
Hurd also said it would be too much work for police to obey the law and delete images of innocent people, defending what the DUP's Shannon had earlier described as an "opt out" system where innocent people have to ask police to delete photos of them. ®