Packet expands footprint of bare metal cloud, tells devs: Soz m8, no k8s as a service 4u
But we've added networking features, OK?
---
Bare metal cloud provider Packet, which specialises in services aimed at devs, has deployed infrastructure in Phoenix and Pittsburgh. This brings its total number of data center locations to 20 - up from just four in the beginning of 2017.
Somewhat surprisingly, however, the company revealed it's still not planning to build a managed Kubernetes service - even though it's one of the most requested features on the platform.
"We're big fans of Kubernetes," said co-founder and CEO Zac Smith. "But here's the truth: we don't plan to build a k8s as a service product. Or a managed database product. Or a managed serverless product."
"As the odd duck out of the public cloud pond, we could of course be completely wrong," he added.
Packet has also expanded its presence in Amsterdam and added two sites to its edge network – in Chicago and Boston.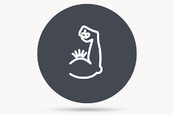 Packet's 'big boy' servers given a shot in the Arm with 32-core, 3.3GHz Ampere CPUs
READ MORE
Some of the old sites will be consolidated into new sites in the coming months, and the facilities in Singapore and Hong Kong are set to be expanded next.
At the same time, Packet has launched several additions to its networking functionality. Users can now quickly deploy servers without a public IP, to stop them being exposed to the internet. This is achieved through the new "Private IPv4" function, which can be specified when deploying a new machine, or added later using an API call.
"This is a commonly requested feature for 'air gapping' a server, such that only private or backend transfer is used, especially relevant as we don't offer a managed 'VPC' solution," Packet told The Reg. "For instance in a cluster of machines you may have a bunch of hosts that you don't need to talk to the public internet, and just a single host where you route that traffic through and control it. Deploying without a public IP saves you the trouble of having to block it via iptables or some other less than scalable model. A common use case beyond normal cloud setups would be media transcoding or other IP sensitive workloads."
Packet has also added Native VLAN support, necessary for some private cloud deployments – the Native VLAN is the one allowed to pass untagged Ethernet frames between the switches.
This functionality is currently only available on servers equipped with the 2-port NIC and non-bonded interfaces.
Native VLAN on bonded interfaces – which join two or more network interfaces together to boost throughput and bandwidth and add redundancy - will be released "in the next month or two," Smith said.
Packet is a startup based in New York, offering automated bare metal servers and networking without the use of virtualization or multi-tenancy. It is also building a network of edge data centres, in collaboration with Vapor IO. Packet's operations are funded by $36.6m in venture capital, with Japanese tech giant Softbank being one of its largest investors.
Last month, Packet became one of the first cloud companies to deploy servers equipped with Arm-based chips from Ampere - a plucky semiconductor startup led by former Intel president Renée James. ®