After a long and bloody struggle, Dutch chip-making kit vendor ASML surveys the battlefield: its enemies are dead, and all that's left are their assets.
The company will be taking over the IP portfolio of its bankrupt Silicon Valley competitor XTAL after being awarded $845m in a final judgment by the Santa Clara County Superior Court. The money is unrecoverable, but that doesn't seem to bother ASML – the firm said it will end up owning "most, if not all" of electrical design automation biz XTAL's intellectual property through the bankruptcy process.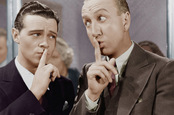 Crystal balls up: Chip design shop XTAL must cough up $223m for pinching trade secrets
READ MORE
ASML sued XTAL in 2016, accusing the company of poaching its employees and asking them to exfiltrate trade secrets related to the Tachyon SMO lithography software. This helped XTAL obtain a lucrative contract with one of ASML's largest customers – court documents (PDF) reference Samsung, although El Reg could not confirm it was the customer – without having to invest millions in R&D.
The case represents one of the largest judgments for theft of trade secrets in US history.
During the proceedings, ASML was able to demonstrate that its proprietary information really did end up on its rival's computers. In November 2018, the jury found XTAL guilty on all five counts, with malicious intent.
ASML said there was a subsequent delay to the final judgment, due to XTAL's attempt to file for bankruptcy before the trial court could end. If the company succeeded, it could sell off its intellectual property – even if it featured chunks of ASML's code. The bankruptcy court sided with ASML and sent the case back to the trial court.
Besides the monetary award, the court also issued an injunction, barring XTAL from conducting any software development activities on products "contaminated" with ASML's IP and temporarily blocking the defendant from continued work in the same field as ASML's Brion Technologies division – ensuring XTAL's collapse was all but inevitable.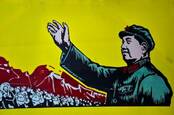 Dutch chip equipment maker denies trade secrets theft was Chinese espionage
READ MORE
ASML is the world's largest supplier of photolithography systems, used in manufacturing of integrated circuits. Its machines use lasers to etch complex components into blank silicon wafers, with accuracy of just a few dozen nanometres. Such systems costs tens of millions of dollars, and ASML's customers include major chip-makers like Intel and TSMC.
Last month, Dutch financial newspaper Het Financieele Dagblad reported XTAL was linked to silicon manufacturing operations in China, and the Chinese government.
The paper suggested that ASML could have been a victim of Chinese espionage, an allegation the company denied. "The facts of the matter are that we were robbed by a handful of our own employees based in Silicon Valley, who had broken the law to enrich themselves," CEO Peter Wennink said at the time. ®