This article is more than 1 year old
5G willikers, did AI do that? HPC botherer DDN buys Nexenta
Splashing out on software-defined file and object storage plus ... some extras
Privately owned HPC powerhouse DDN is buying software-defined storage business Nexenta and becoming a full-scale enterprise storage supplier.
Nexenta has a set of file, block and object storage software products, with NexentaStor based around the ZFS filesystem. Its CEO is Tarkan Maner – who sold the Wyse thin terminal business to Dell in 2012.
Latterly, Nexenta has entered the 5G and AI markets, having a presence in the telco market, and counting Ericsson, Nokia and Cisco amongst its partners/customers. The IoT market is also in its sights.
DDN boss Alex Bouzari noted the slurp would: "accelerat[e] our investments in next generation 5G, IoT and enterprise software" –  and talked up the coverage the acquisition would give his firm in conjunction with the Tintri product line-up.
DDN is a high-performance computing storage supplier with a range of fast access and scalable arrays sold on their own or bundled with scale-out parallel filesystems in the GRIDscaler Spectrum Scale and EXAscaler Lustre lines. It also sells the data access accelerating IME system and has a WOS object storage line.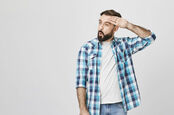 Dust yourself off and Tin-try again: DDN buys Tintri biz remains for $60m
READ MORE
It first stepped out of its HPC niche in September last year when it rescued virtualized server storage array supplier Tintri from bankruptcy, spending $60m to do so.
DDN entered the AI market in October last year with A3I brand products using Nvidia's DGX-1 GPU server.
Now it is going into the mainstream enterprise file and object markets by acquiring Nexenta.
The acquisition terms have not been revealed. Nexenta has taken in $141.5m since it was founded in 2005. Chairman and CEO Maner said investors are "super-excited" by the acquisition, as he would do.
Nexenta by DDN will be run as a separate entity, retaining its own sales and engineering teams. The Nexenta sales people now get a wider DDN channel to use and there are cross-selling opportunities for both.
Longer term there are integration and development possibilities for combining the two companies' software technologies. For example, DDN's WOS could get an infusion of Nexenta's object technology. DDN also gets the possibility of more general file storage positioned under the high-performance Lustre and Spectrum Scale offerings. ®