Amazon offered lucrative jobs to not one but two Pentagon officials deciding which tech giant will land the military's mega JEDI cloud contract, Oracle now claims.
In an amended complaint (PDF) filed this week by the database giant in its lawsuit against the US government and Amazon, Oracle claims that a second Pentagon employee, whose job was setting the criteria for JEDI, was quietly offered and accepted a future role at Amazon. The same Amazon vying for the JEDI contract.
For those not in the know, JEDI is a massive $10bn cloud services contract that will migrate the entire IT infrastructure of America's military to a single cloud provider.
Like the previously-cited Dept of Defense staffer Deap Ubhi, the unnamed employee is said to have been in the midst of hammering out a deal to come work at Amazon Web Services (AWS) while also helping to outline the requirements for the JEDI contract. A contract AWS desperately wanted.
Oracle, and others, have long complained that the terms of the JEDI contract – particularly the provision limiting one provider for the entire contract – unfairly favored monolithic cloud giants like AWS and Microsoft and excluded smaller providers. It has been argued that smaller cloud suppliers could band together in combined bids they claim would return a better deal.
"The cloud computing community, trade groups, the press, and Congress have questioned JEDI's design since its inception," Oracle claims. "The disregard of statutory requirements, the breaks with industry best practices, and the telltale indicia of a procurement crafted around particular offeror's service all have contributed to widespread criticism of JEDI."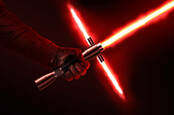 IBM, Oracle JEDI bids weighed, measured and found wanting: Amazon, Microsoft last standing in Pentagon cloud race
READ MORE
And so, in its lawsuit to force the US government to redo JEDI, Oracle alleges a number of Pentagon employees took or were quietly offered jobs at AWS shortly after the terms of the contract were announced. The claim from Big Red is that Amazon made those job dealings on the understanding those employees would craft a set of terms and requirements for JEDI that effectively left AWS as the only viable provider for the contract.
"AWS knowingly made job offers to federal procurement officials during a multi-billion dollar procurement. AWS did not disclose the job offers to DoD," the latest Oracle filing reads.
"AWS did not request DoD ethics letters from Ubhi or apparently [redacted] regarding what work the officials has performed for the DoD or could perform for AWS."
The Pentagon, meanwhile, insists Amazon's hiring away of its civil servants did not impact the process in outlining the contract. ®
Similar topics