This article is more than 1 year old
Oracle's legal woes deepen: Big Red sued (again) for age and medical 'discrimination'
Former salesperson sees termination as part of a deliberate effort to dump elders
A former Oracle salesperson has sued the database giant in the US, claiming the company discriminated against him because of his age and a medical disability.
The lawsuit, filed Wednesday on behalf of Glenn Murphy, 64, in a circuit court in St. Louis County, Missouri, contends that the alleged discrimination reflects a deliberate corporate strategy to replace older workers with younger ones.
Echoing similar age discrimination claims filed against IBM, the complaint says, "Oracle's hiring strategy of replacing older workers with a younger workforce" was a motivating factor in the company's decision to fire Murphy.
'That was how old sales people think'
The complaint describes how Murphy in March 2015 took five weeks of medical leave for a hip replacement. Upon returning, he attended his quarterly business review. He had been told previously by an Oracle VP to focus on one of his largest clients, Tyson Foods, but during the review was reprimanded by the same VP for failing to cover all the accounts in his territory.
Murphy responded by noting that as a rule in the sales industry, "80 per cent of sales generally come from 20 per cent of the customer base."
The VP responded, the complaint says, "that was how old sales people think," making Murphy worry that his age was being held against him.
Shortly thereafter, the complaint says, Oracle co-CEO Mark Hurd announced a new hiring strategy "to systematically hire new employees directly out of college," with the intent to have those workers replace older ones.
Though Hurd may have said as much in 2015, Oracle's Class Of program to recruit recent college graduates launched in 2013. Hurd elaborated on Oracle's interest in investing in young talent in a LinkedIn post in December 2016.
"We believe it's a smart investment to find and train young professionals: Recruiting heavily from college campuses worldwide helps us identify and hire the top software engineers and business professionals before our competitors do," he wrote.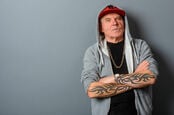 Stop us if you've heard this one: IBM sued after axing older staff, this time over 'denying' them their legal rights
READ MORE
The lawsuit says the group of people Murphy worked with shrank substantially because "Oracle was systematically replacing employees over the age of 40 with younger employees."
In the first few months of 2018, Murphy supposedly closed nearly a million dollars in sales, putting him ahead of his targets. But in preparing for a call to client Tyson, he is said to have told an Oracle VP who would participate in the call that he had a herniated disk and might need surgery.
Two days later, on March 2, 2018, Murphy was fired due to "an account management issue," which he believes was a pretext to cover up unlawful age and disability discrimination.
Part of a pattern?
Aside from a variety of other legal disputes with former salespeople, including age and gender discrimination claims, Oracle presently faces a lawsuit from the US Department of Labor alleging wage discrimination against women and minorities.
In a statement emailed to The Register, Murphy's attorney, Jeremy D. Hollingshead, managing partner at Hollingshead & Dudley, decried the treatment of his client.
"Modern corporate America was built on the backs of hard-working men and women like Glenn," said Hollingshead.
"Sadly, in an effort to increase profits, massive corporations like Oracle are systematically discarding their higher paid, older workers and replacing them with cheap, inexperienced recent college graduates. Because Oracle only cares about its bottom line, the American justice system is the only way to send a message to it and other corporations like it that this type of behavior is both illegal and morally reprehensible."
The Register asked Oracle to comment but the company declined. ®