This article is more than 1 year old
Amazon agrees to stop selling toxic jewelry, school supplies to kids, coughs up some couch change ($700,000)
Probe found dangerous levels of lead, cadmium in stuff sold via web souk
Amazon on Thursday agreed to pay $700,000 and stop selling toxic children's school supplies and jewelry – after a probe found dangerous levels of lead and cadmium in some of the ecommerce site's wares.
The agreement to cough up the cash and halt the sale of the poisonous trinkets was brokered with the Office of the Attorney General of the US state of Washington. It follows an investigation by the state's researchers in 2017 and 2018 that found 51 products sold through Amazon.com contained unlawful levels of toxic metals.
That probe, conducted in conjunction with the Washington State Department of Ecology, identified 15,188 purchases of affected products (600 in Washington State), which included items like pencil pouches, backpacks, lunchboxes, book covers, bracelets and necklaces.
The federal Consumer Product Safety Improvement Act forbids lead levels above 100 ppm in product parts that are accessible to children. And Washington State law limits cadmium, a carcinogen, to 40 ppm.
Among the Amazon products tested, some of the pencil pouches had components containing around 8,500 ppm of lead and about 1160 ppm of cadmium, 80x and 29x lawful limits respectively.
"As a parent, when I buy products for my kids, I expect them to be safe," said Attorney General Bob Ferguson. "All retailers must ensure that their products do not pose a threat to Washington children. If they don't, they will hear from my office."
Earlier this year, Amazon contacted purchasers of affected products to encourage returns for safe disposal and to offer some $200,000 in refunds. Under the terms of the settlement agreement, Amazon will stop selling children's school supplies or jewelry with lead or cadmium in amounts beyond levels allowed by law.
The web giant has also agreed to require merchants selling these items to certify that they've tested their products for safety compliance. This applies both to products sold by Amazon and by third-party marketplace sellers.
'Top priority'
"Customer safety is Amazon's top priority," an Amazon spokesperson said in an email to The Register. "We work closely with our selling partners to verify that the school supplies and children's jewelry in our store are safe, and drive continuous improvement to our processes to verify the safety of these products. We welcome ongoing collaboration with the Attorney General and other agencies to promote customer safety."
Toxic materials in consumer products remain a seemingly intractable problem. Over the years, there's been no shortage of safety-oriented laws in the US, including the Pure Food and Drug Act of 1906, the Food, Drug and Cosmetic Act of 1938, the 1976 Toxic Substances Control Act, and an amendment to the 1976 law called the Frank R. Lautenberg Chemical Safety for the 21st Century Act, among others. And yet toxic products remain an issue.
In October last year, the nonprofit Center for Environmental Health found major retailers selling jewelry laden with cadmium, calling into question the effectiveness of a 2010 legal agreement with 36 companies to limit the toxic metal.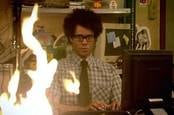 Chemical burns, explosive fires, they all come free with Amazon power packs
READ MORE
In April, the California State Senate Environmental Quality Committee passed SB 647, the Safe Jewelry Act, moving the bill along for further consideration. If passed, the state legislation will limit lead in jewelry sold to teens or adults to 500 ppm and will lower the limit for children (redefined to age 15 and younger; it's six currently) from 600 ppm to 100 ppm.
Federal law doesn't limit lead in jewelry for those older than 12 and doesn't limit cadmium in jewelry. California limits cadmium in children's jewelry to 300 ppm.
The Register asked Amazon whether it intends to ensure products offered to adults comply with its standards for children's items. The internet goliath's spokesperson declined further comment. ®