Troubled call centre and telecoms provider Avaya has confirmed it is up for sale following a rollercoaster couple of years and a poor set of results for its latest quarter, Q2 '19.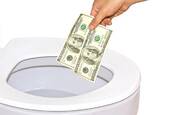 Avaya files for bankruptcy
READ MORE
Avaya's chief executive Jim Chirico said:
"Following the receipt of expressions of interest, the company has engaged J.P. Morgan to assist in exploring strategic alternatives intended to maximize shareholder value. The board has not set a timetable for the process nor has it made any decisions related to any strategic alternatives at this time."
He warned investors there is no certainty of any particular outcome to the talks and said the company would not be providing further updates.
Avaya reported revenues of $709m for its second quarter ended 31 March 2019, compared to $738m in the first quarter and $672m in the second quarter of 2018.
Operating income was $38m compared to an operating loss of $89m for the second quarter of fiscal 2018. Net losses fell to $13m from $130m.
Avaya blamed media reports of a possible buyout or merger for creating channel and customer uncertainty leading to its poor performance.
Reports last month suggested Mitel was lining up to buy the firm; private equity investors were also said to be interested.
In February Avaya appointed a new CFO Kieran McGrath.
Avaya went into Chapter 11 bankruptcy protection in January 2017, sold off its networking business in March that year and restructured the organisation and its senior management in August '17.
Avaya shares dropped down from 18.36 to 15.37 – over 16 per cent – on the news. ®