This article is more than 1 year old
Analyst: Intel flash supply partnership prospects could point to SK Hynix
CEO Bob Swan sees NAND as a ugly duckling, apparently
Analysis Intel has SSDs in its data centre strategy but has not committed to technology investments - and analysts have said they suspect a supply partnership deal is in the offing.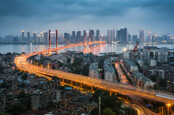 128-layer flash flood to come roaring down the Yangtze in 2020 – report
READ MORE
Wells Fargo's Aaron Rakers attended Intel's Investors' Day event this week and noted Chipzilla had been the number-two data centre SSD supplier for three years. He said challenging technology transitions had impacted its product supply execution. Intel saw significant opportunities for Optane but not the same potential for NAND. As we have seen, aggressive NAND capacity build-out resulted in oversupply, slowed progress and limited returns.
A slide in CEO Bob Swan's presentation on 8 May - which was filed in an 8K with the Securities and Exchange Commission and which you can see here - revealed Intel's priorities for the past year included flawless execution in memory (NAND and Optane) and FPGAs, but suggested this wasn't achieved: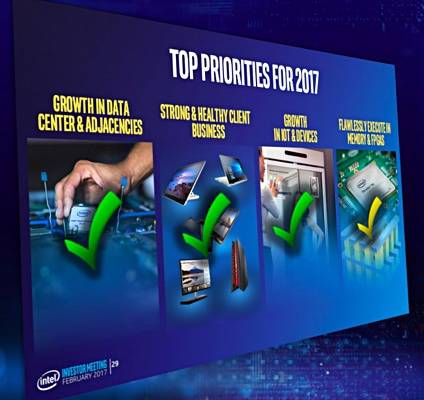 Intel also spoke of its ambitions as a data centre SSD supplier at the same presentation: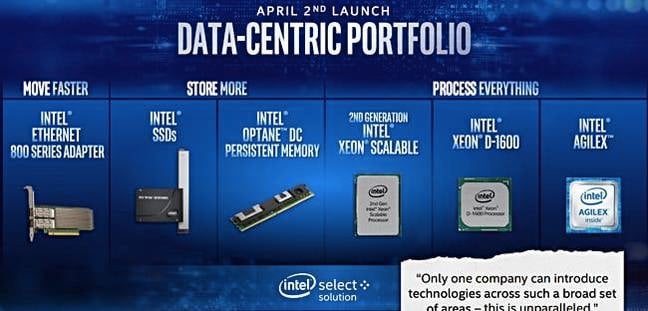 NAND technology did not feature in exec VP and GM of the Data Centre Group Navin Shenoy's presentation, although Optane memory did.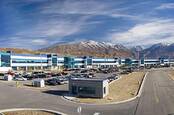 And so it begins: Micron calls its bank manager... we'll be havin' your bit of our JV, Intel
READ MORE
Consequently, Rakers thinks Intel is looking at partnering with a NAND supplier for chips and/or SSDs.
He told The Register: "Intel remains very focused on Optane (3D XPoint), while also noting that it is evaluating the company's ongoing investments in the NAND Flash market (not profitable in 2019; focus on achieving cost down with 96-layer plus going forward – initial 96L ramp commencing in 2H2019). Mr Swan noted that the company will evaluate partnerships (like the one it had with Micron) as a more attractive path going forward."
The potential NAND supply partners include Micron, Samsung, SK Hynix, Toshiba and Western Digital plus - at a stretch - China's Yangtze Memory Technologies.
Since the Intel-Micron IMFT partnership is being dissolved, the idea of Micron being Intel's NAND manufacturing partner is unlikely. A partnership with a Chinese supplier seems equally unlikely, given US government suspicions of Chinese IP theft.
The smallest supplier is SK Hynix and it would have a lot to gain from having Intel take its chips and/or SSDs. El Reg thinks this is the most likely NAND supply partner for Intel. ®