Upgrade refuseniks, beware: Adobe snips away legacy versions of its Creative Cloud apps
Need something older than the last two major updates? Tough – get on the update treadmill
---
Adobe has left customers reeling after bringing an axe down on old versions of its Creative Cloud line-up.
The US software giant has been encouraging users to switch away from perpetual licensing to the delights of its Creative Cloud subscription since the service's inception. The plan, which on first glance is enticing, allows a customer to pick up Photoshop, Illustrator, InDesign and Premiere all for the price of £49.94 per month (assuming you sign up for a year).
Subscribers have enjoyed updates, patches and, significantly, been able to download their apps without recourse to physical media. And goodness, how the cash has rolled in. The last set of results saw Creative Cloud revenues jump to an impressive $1.49bn.
However, there are, er, clouds on the horizon for its loyal band of subscribers. The company is pulling direct download access to all but the two most recent Creative Cloud desktop applications, citing a need to focus its efforts on what the company reckons the "vast majority" of its customers are actually using.
As well as a public blog on the matter this month, the company has circulated an email to subscribers still using the older software, warning customers to "be aware that should you use the discontinued version(s), you may be at risk of potential claims of infringement by third parties".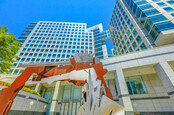 Cloud atlas: Oh dear. Now Adobe has mapped out a slowdown
READ MORE
The company has an additional blunt message for its users – saying of the axed software: "Under the terms of our agreement, you are no longer licensed to use them."
Users sharing data with the kindly Creative giant received messages tailored to their specific products while others were simply sent the big list o' doom.
Victims of Adobe's 2019 massacre of the binaries include Photoshop 18.1.6 and its predecessors, InDesign CC9 and 8, Premiere Pro CC11 to 6 and so on.
While the company's desire to keep its customers up to date may seem appropriate, considering the subscription model, users running older operating systems have begun voicing concerns in Adobe's forums because Windows 7 simply isn't a thing in Adobe's brave, new world – the latest version of the company's "video and audio tools require Windows 10". Adobe added that "future versions of Creative Cloud will not support Windows 7".
The company pointed out that mainstream support for Windows 7 ended in 2015 (although conveniently forgot to mention that the OS is in Extended Support until 2020, and paid options will see the OS lingering for years after).
Microsoft will doubtless greatly appreciate Adobe's assistance in getting customers to move on from its venerable operating system to something new and shiny.
Other users in Adobe's forums who have their applications configured just so also expressed disquiet at the forced upgrade as their licences were pulled from underneath them.
In a thread titled "Dear Valued Creative Cloud Provider", one wailed: "We have multi-year projects. We do not change versions mid-stream in a project. Will Adobe now use the Creative Cloud app to prevent installed 'unauthorized' versions from opening up?"
The Register contacted Adobe for comment, and the company confirmed that, yes, only the two most recent major versions of Creative Cloud apps would be downloadable in order to allow the company "to develop the features and functionality most requested by customers".
The company went on to warn: "Unfortunately, customers who continue to use or deploy older, unauthorized versions of Creative Cloud may face potential claims of infringement by third parties," before adding: "We cannot comment on claims of third-party infringement, as it concerns ongoing litigation."
For customers signed up to Adobe's Creative Cloud subscription service and its ilk, it is a salutary reminder to take a close look at the Ts&Cs and remember that just because you are paying for it, you may never actually own a licence for the software on which you depend. ®