This article is more than 1 year old
UK Home Office: If we want Ofcom to break the law, that should be perfectly legal
Department to appeal High Court ruling over ministerial powers
UK Home Office ministers are to appeal against a High Court judgment, handed down a few weeks ago, that prevents them from ordering regulators like Ofcom to stop carrying out their statutory duties.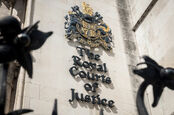 High Court confirms the way UK banned GSM gateways was illegal
READ MORE
The Register has been told by well-placed sources that the Home Office has begun taking its case to the Court of Appeal. We are also informed that Ofcom has not yet complied with the judgment.
Fuelling the legal case is a years-old dispute over GSM gateways, SIM card-powered devices used since the dawn of time in the 2000s to let consumers get cheaper phone calls by exploiting mobile operators' deal bundles. These gateways were banned nearly 15 years ago for the official reason that they caused "harmful interference" to mobile networks by saturating nearby mobile masts' available channels. A gateway consists of a large number of SIM cards in a single device.
Suspicions have lingered that the true reason for the ban was because GSM gateway operators pulled a fast one over the mobile networks, which were jealous of the revenue others were making from their operations.
Mr Justice Morris ruled in his April judgment that section 5 of the Communications Act 2003, which gives government ministers the power to issue decrees that Ofcom must obey, cannot override Ofcom's own legal duties under section 8(4) of the Wireless Telegraphy Act 2006. Crucially, while 8(4) states that Ofcom "must make regulations" permitting (among other things) GSM gateways to be used and refers to a list of get-out clauses, those get-outs do not include national security.
This is where it gets murky.
Quis custodiet ipsos custodes?
EU law evolved to the point where the UK could no longer keep the ban in force without earning an official ticking-off from Brussels. In 2017 Ofcom lifted the ban – while the Home Office secretly sent an anonymous response to an Ofcom public consultation exercise calling for a new ban, on national security grounds. Sure enough, Home Office minister Ben Wallace issued a decree saying gateways were once again banned, this time on the grounds of national security.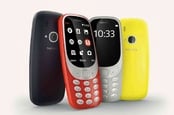 UK Home Office re-bans cheap call gateways because 'terrorism'
READ MORE
Letters also came to light that showed the man who is now the second most powerful civil servant in Britain, Sir Philip Rutnam, was also lobbying other government officials to keep the ban. Before his rise into the senior civil service, Rutnam was a junior functionary at Ofcom and responsible for spectrum policy. The department he worked in was the one overseeing the original GSM gateway ban.
In addition, one of the longest criminal trials in modern English legal history is connected to the ban. Daniel Mahony of Kent, who spent nearly eight years on bail, was the only person ever prosecuted for running a GSM gateway. Even the judge in his case, HHJ Michael Grieve QC, began openly questioning why the Crown Prosecution Service, aided by Vodafone, had dragged it out for so long instead of admitting defeat.
Ofcom declined to comment, while the Home Office had not responded by the time of publication. ®
Updated to add
A spokesperson for the Home Office told The Register: "We have been clear that the operation of commercial multi-user gateways can have the impact of masking the identities of suspected terrorists and criminals which threatens our national security.
"For this reason we have applied to appeal the High Court's judgment."