IT services peddler and data centre operator DXC Technology is buying a 285,000 square foot (26,477m2) data centre in Clifton, New Jersey, previously owned by the US division of investment bank Credit Suisse.
The facility will continue serving the bank under a managed colocation agreement with DXC that could last for the next 13 years, and maybe even longer. The site, in close proximity to the New York metropolitan market, will also be open to third parties.
This presents a welcome win for DXC, a company desperate for good news.
DXC was established in 2017 by merging HPE's Enterprise Services division, cast aside when the company split into two, with CSC and its colocation data centre fleet. HP originally obtained the division when it acquired Ross Perot's EDS Corporation in 2008.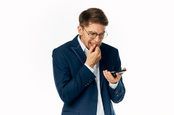 DXC Security exec: Yes, I'd have thought we'd spend more on certs and laptop kit for staff, too
READ MORE
Confusion around the new company started with its name – since nobody really knew what DXC stands for. It's definitely not an acronym. "The name DXC is a reference to our mission, which is leading clients on their digital transformation journeys. The X is a reference to the company, being a force multiplier, enabling clients to seize the opportunities presented by today's rapidly changing technologies," stated one internal document.
The franken-firm has had a pretty rough ride: it began life with around 170,000 employees and promptly embarked on a "workforce adjustment strategy" – that's after years of staff reductions at the hands of both HP and CSC.
To date, DXC shed some 40,000 jobs, which did nothing to endear it to the industry. The cost-cutting measures are set to continue this financial year.
In November 2018, The Reg broke the story that Karan Puri, the boss of DXC Americas, was among those leaving the organisation. The company subsequently took a battering on the stock market, with its share price crashing almost 19 per cent.
Another former executive, Steve Hilton, recently sued CEO Mike Lawrie over unfair dismissal, describing him as "toxic" and alleging he had a penchant for verbally abusing his underlings.
Unfortunately for investors, the brutal approach to cost-cutting hasn't translated into great financial results: in February, DXC reported that revenue was down 5.2 per cent year-on-year to $5.178bn.
While rubbish at handling human resources, DXC's infrastructure credentials appear solid: it runs a total of 43 data centres, both owned and leased, and manages another 250 locations on behalf of its customers.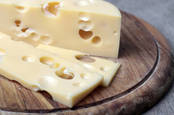 DXC Technology bids $2bn for Swiss big cheese Luxoft
READ MORE
In January, DXC announced it is buying tech services and consulting group Luxoft for $2bn as it attempts to impose itself upon vertical markets like financial services and the automotive industry.
And it's the financial services firms that will be interested in its latest purchase, located just a few milliseconds away from the New York stock exchange. According to this DataCenterKnowledge story from 2009, the data centre was built by Russo Development in a former Automatic Data Processing facility, and only ever had one tenant.
"This partnership with Credit Suisse demonstrates DXC's position as a leading global data centre colocation and managed services provider," said Charles Diao, senior veep of Finance and Corporate Development at DXC.
"We chose DXC as our partner in this transaction due to its ability to customise a financial and outsourcing solution that best meets our needs and our long-term infrastructure requirements," added Andrew Federbusch, MD and global head of Real Estate Workplace at Credit Suisse USA. ®