This article is more than 1 year old
UK mobile companies score £220m cashback from Ofcom over spectrum fee dispute
Court rules regulator should cough for 'wrongful' increase
Vodafone, O2, Three and EE have won a case against Ofcom claiming that the UK comms regulator's increase in spectrum fees was unfair.
The ruling could result in a £220m rebate for UK mobile providers.
The verdict relates to annual licence fees for mobile spectrum use coughed to Ofcom by the firms between 2015 and 2017.
Four years ago, the networks sued the regulator in the High Court over a 2015 fee hike, claiming it was too high. After Ofcom won the initial case, a Court of Appeal reversed the first verdict, saying Ofcom and the court had misunderstood a Department for Digital, Culture, Media and Sport directive on pricing.
In November 2017, EE/BT successfully challenged Ofcom's price hike, meaning the fees went back to 2011 levels.
Then, in September last year, Vodafone and its fellow operators sued to claw back "overpaid" spectrum access charges for the 900MHz and 1,800MHz bands.
The 38-page judgement (PDF) finds some common ground between the two sides. The regulator and operators agreed the increased Annual Licence Fees introduced in 2015 by amending the 2011 regulations were not in reality legally changed so Ofcom needed to pay back some money. What they disagreed on is how the amount of restitution should have been calculated.
The mobile operators wanted to be paid the difference between what they forked out under the unlawful 2015 regulations and what they would have paid under the 2011 rules.
But Ofcom wanted to pay back the difference between the 2015 charges and what it would have charged the companies if it had got its legal ducks in a row. It claimed that the MNOs would then end up paying significantly less for their licences than they should have because of Ofcom's error, and argued the "windfall" would come from the public purse.
The judge ruled for the MNOs, saying they should each bag the net sum they'd asked for: that's a whopping £82.4m for EE, more than £54m apiece for Voda and O2, and just shy of £27m for Three UK.
Vodafone told us: "We are delighted with the court's ruling. Ofcom has previously acknowledged that it failed to follow proper process in raising the licence fees and the court has now confirmed that the overpayments should be returned."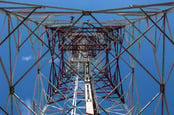 Vodafone sues Ofcom to reclaim 'overpaid' mobe spectrum fees
READ MORE
Ofcom, meanwhile, maintained that the "case has been decided on what is a technical and important point of law, and the judge has recognised this by granting Ofcom permission to appeal further to the Court of Appeal".
It added: "The mobile operators did not challenge the amount they pay for this valuable spectrum, but the judgment means they get a windfall of more than £220m."
The charges have long been a bone of contention with networks claiming they would do more to fill in "not-spots" if they were reduced. ®