This article is more than 1 year old
Do Not Track is back in the US Senate. And this time it means business. As in, fining businesses that stalk you online
Republican Senator preps proposed legislation ahead of hearing
Analysis New legislation that would put teeth into the web's Do Not Track option for internet users, by fining companies that ignore it, will be introduced this week in the US Senate.
The Do Not Track Act will be put forward on Tuesday by Senator Josh Hawley (R-MO) and promises to be "similar to the national 'Do Not Call' list," by giving everyone the power to block online companies from collecting data beyond what is necessary for their services.
The law would "give control over personal data back to users," according to Hawley's advance announcement, by allowing any one to put themselves on a Do Not Track list at the "touch of a button." Hawley envisions a simple option in your browser or in an downloadable app.
Companies would be prohibited from profiling anyone that opts into the proposed Do Not Track scheme, the senator said, and they would be prevented from transferring data on those people to other companies. And organizations would be prevented from "discriminating against people who activate Do Not Track." The legislation comes with "strict penalties" for any company found violating the new rules.
There are precious few details beyond Hawley's brief explanation, however, with several tech policy experts and organizations, including browser maker Brave, and the Electronic Frontier Foundation (EFF), telling us that have yet to form an opinion on the proposed new law because they don't have sufficient information. We have asked Hawley's office for additional details but have yet to hear back.
Hawley is planning to release more details on Tuesday, likely at a hearing of the Senate's Judiciary Committee, on which he sits. The hearing is titled "Understanding the digital advertising ecosystem and the impact of data privacy and competition policy," and is expected to dig into the impact of Europe's GDPR data privacy legislation and whether US citizens should be given the right to opt-in to greater control of their personal data.
Privacy rules!
Facebook and Google, among others, are facing huge fines for repeatedly breaking GDPR – something that critics charge is an indication of the extent to which their business models are built around the accumulation and sale of personal data.
Among those invited to give evidence at the hearing will be the chief policy officer of privacy focused browser Brave, Dr Johnny Ryan, who is expected to urge Senators to put in place strong privacy rules so consumers have a clear choice between different companies when deciding which services and products to use.
Despite the lack of clear details, one organization has already come out against it. NetChoice represents most of Big Tech in Washington DC - including Google, Facebook and Twitter - and said the proposed law would "harm consumers and competition."
"By preventing the use of interest-based ads, this bill will result in more ads, more paywalls, and less content," the lobbying group said in a statement on Monday. "Senator Hawley's bill undermines small online businesses trying to compete with large incumbents by preventing them from making the most from their smaller user base."
It concludes that the bill "doesn't give users more rights over their data, it gives users the right to use online platforms without paying for them."
In some respects, the proposed Do Not Track Act calls Big Tech's bluff. For years, privacy advocates have been calling for ways to limit or restrict the amount of personal information that online companies are able to capture, store and combine on their millions of users.
In response, the industry pushed for a "Do Not Track" feature in web browsers that allowed netizens to actively flag to websites that they do not want any non-essential information about them to be stored by third parties. It was proposed as a W3C standard in 2009, and America's Federal Trade Commission (FTC) endorsed the program in 2010.
And while the industry has repeatedly noted the program's existence as a way of pushing back against any new web privacy regulation and legislation, the industry has never agreed on how to implement it. The fact that it remains entirely voluntary has meant that in reality the Do Not Track flag is often completely ignored, and ultimately the draft technology died on the vine as ad networks and other sites refused to acknowledge netizens' requests for privacy.
Still live left in this old standard
The Electronic Frontier Foundation (EFF) tried to revive the proposed standard in 2015 with limited to no success. And in February this year, Apple pulled the entire proposed standard in upcoming versions of its mobile and desktop operating systems, saying it actually represented a privacy threat because its existence acted as a browser fingerprint.
The decision by Apple to pull out of the proposed standard contributed to an effort at the start of May this year to put forward the tech as law. The CEO of privacy-focused search engine and browser plugin DuckDuckGo, Gabriel Weinberg, published draft legislation "as a starting point for legislators in America and beyond."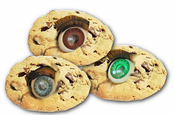 Microsoft drops Do Not Track default from Internet Explorer
READ MORE
In a blog post, he noted that the fact the DNT already exists and is in use provides "an exciting legislative opportunity" because "the hardest work - coordinated mainstream technical implementation and widespread consumer adoption - is already done."
The proposed new law from Senator Hawley appears to be very similar in that it would take that existing proposed standard, and give it the force of law. It would also seek to expand that option beyond just browsing data and cover all internet activity – something that would greatly limit the degree with which internet giants like Google and Facebook can sell the information they have accumulated.
In his announcement, Senator Hawley – who, as the youngest senator in Congress, has attempted to make a name for himself by being publicly critical of online giants – said: "Big tech companies collect incredible amounts of deeply personal, private data from people without giving them the option to meaningfully consent."
"They have gotten incredibly rich by employing creepy surveillance tactics on their users, but too often the extent of this data extraction is only known after a tech company irresponsibly handles the data and leaks it all over the internet."
"The American people didn't sign up for this, so I'm introducing this legislation to finally give them control over their personal information online." ®