This article is more than 1 year old
Whisky business: Microsoft's spirited attempt to develop hooch with AI
Plus: Azure galore, and Your Phone app can now munch through mobile data
Roundup Monday is here once again, an excuse to take a look at the news from Redmond that you might have missed in the past seven days.
Azure, Azure and more Azure
The week was filled with Azure news as Microsoft reminded us that Azure Dev Spaces was generally available, added some additional hosted macOS versions to Azure Pipelines and hit go on High Performance Computing in the South Central US and Western Europe regions.
We took a look at Azure Dev Spaces back in July when it was still in preview. Our take back then was that while live debugging of containers in Visual Studio was neat, a bit more work was needed to get things production-ready.
At Build, Microsoft announced the tech was good to go and we can confirm that things are indeed a good deal more stable.
The theory of Azure Dev Spaces goes that a entire development team can share a cluster rather than needing separate environments. Devs then deploy to isolated spaces so end-to-end testing can be done in the context of the entire application without breaking stuff for other coders. The party trick is, of course, dropping into full-fat Visual Studio or Visual Studio Code via the Azure Dev Spaces extension to debug the code while running in the cloud.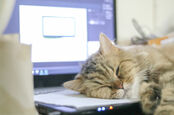 Azure Dev Spaces has hit public preview, so El Reg took it for a spin
READ MORE
Developers, at least those targeting macOS, were tickled further by the Azure team as the company stepped back from a promise to drop support for High Sierra and Xcode versions earlier than 9.4.1 from Azure Pipelines. Pipelines is Microsoft's take on a hosted CI/CD platform and targets all manner of environments.
The hosted macOS agents were to be upgraded to 10.14 because Apple does a sterling job of forcing its users to upgrade, right? Er, it seems not.
The gang, "having spoken with a number of teams about their customers' adoption of the latest macOS updates", has opted to keep that old High Sierra image maintained and available. Yes, you can build with Mojave and test against High Sierra, if that's your thing.
Those developers with bigger problems to solve will also enjoy the arrival of High Performance Computing (HPC) VMs in South Central US and Western Europe. The HB-series VM beasts feature 60 AMD EPYC 7551 processor cores, more than 260 GB/s of memory bandwidth, 4GB of RAM per CPU core, no hyperthreading and 700GB of local NVMe storage. Enough to set the heart of even the most jaded hardware obsessive aflutter.
Customers can also run MPI-based HPC applications across up to 300 VMs and 18,000 CPU cores, but will need some mighty deep pockets to do so.
Forgetful Windows Insiders reminded what disks lurk within their PC
The Windows Insider team emitted a fresh build of next year's Windows 10 in the form of build 18898, which featured one visible modification in the form of a tweak to the Task Manager application. Got a bunch of disks and want to differentiate them by type? Now you can – Task Manager will show the physical disk type (SSD etc) in the performance tab.
What a time to be alive.
Otherwise it's a slightly yawn-inducing release. Anti-cheat code still crashing Windows 10? Check. Realtek SD card readers having problems? Check. Impressive lag when dragging around the emoji panel? Oh yes.
While build 18898 applies to those hardy souls on the Fast Ring, those bumbling along in the Slow or Release Preview rings also received an update to de-bork gov.uk websites as well as dealing with some problematic installations.
Of 19H2, which we'd expect to see released to the public in about five months, there continues to remain no sign.
Your Phone, your mobile data
Microsoft's Your Phone app – designed to bring messaging, pictures and notifications from a mobile device to a Windows 10 desktop – will now pick up messages without the phone having to be connected to Wi-Fi.
Happy to announce the rollout of the #1 feature you have been asking for: #YourPhone now supports sync over mobile data! No need to have your phone connected to WiFi anymore for messaging, photos, and notifications. Mobile app version 3.8.4. Go to settings>sync over mobile data! pic.twitter.com/KcAGh3Qt8N

— Roberto Bojorquez [Microsoft] (@bojorchess) May 18, 2019
It's always been a slightly odd and often inconvenient requirement for one's phone to be connected to Wi-Fi. Just how much data does vomiting a stream of SMS into Windows 10 require?
The option, which is off by default, is sadly not particularly granular for those worried about mobile data consumption. Its arrival will, however, be greeted with joy. Until the Windows Insider programme breaks it again, of course.
And yes, you'll still need an Android device to get messages and notifications – Apple does not wish to play ball at this stage.
AI-developed whisky? The

totter

rise of the machines
Finally, because everything these days has to be battered with the AI branding stick, Microsoft spent a chunk of last week bragging about inflicting its AI upon the age-old tradition of creating whisky.
The challenge, according to Sweden-based Mackmyra Whisky, is getting the combination of ingredients just right in order to create a palette-pleasing blend as opposed to something more suited to unblocking the drains.
"It's much more complex than models used to create beer, due to the sheer number of combinations available," sniffed Angela D'Orazio, Master Blender at Mackmyra. Which is where Microsoft, machine learning and Azure Cognitive Services come into play.
We would take issue with the beer thing. Our last few attempts at home-brew came out disastrously, so brewing the perfect IPA is an art in itself. Or we're simply not very good at it.
For the whisky, though, Mackmyra shovelled its recipes into the AI, along with customer preferences and sales data, and the tipsy cloud spat out 70 million variations that it reckons will be popular, taking into account factors such as available cask types. The data set can then be sifted and may throw up (sorry) combinations never before considered faster than mere meatbags.
Whisky experts nervous about being replaced by a robot need not worry. "The work of a Master Blender is not at risk," D'Orazio states. "While the whisky recipe is created by AI, we still benefit from a person's expertise and knowledge, especially the human sensory part, that can never be replaced by any program."
Well, she would say that, wouldn't she?
The Register contacted Microsoft in the hope of securing a sample of the output (due in shops later in 2019) and perhaps conducting a taste test in the interests of scientific rigour.
We have, as yet, had no response. ®