This article is more than 1 year old
FCC boss blesses T-Mobile US-Sprint merger amid sketchy promises, lashings of incoherency
American tech regulation reduced to: If the telcos want it, it must be a good thing
Analysis America's Federal Communications Commission (FCC) is likely to approve a controversial $26bn merger between the third and fourth largest US mobile carriers, T-Mobile and Sprint, sparking claims of regulatory inconsistency and coziness with the mobile industry.
As has become the norm at the federal regulator, the decision appears to have been made solely by the chairman of the FCC, Ajit Pai, who posted a statement on Monday morning arguing that new commitments made by the two companies about 5G deployment and rural wireless access were sufficient for approval.
Those commitments are not yet public, and appear to have only been provided to the FCC's four other commissioners after today's declaration was made, judging from one commissioner's tweets.
Pai's statement was quickly supported by fellow Republican commissioner and Pai's former aide Brendan Carr, though Democratic commissioner Jessica Rosenworcel was notably less impressed.
"I'm reviewing the conditions that have been proposed by the carriers and blessed by my colleagues," she tweeted. "You should have the right to do so, too. The FCC should put them out for comment so the public can tell us just what they think about this new proposal."
She also questioned the rationale for approving such a larger merger in a market with so few companies. America's mobile market is entirely dominated by just four companies: Verizon and AT&T both possess between 34-35 per cent of the market, with T-Mobile US possessing 17 per cent and Sprint 12 per cent, leaving just two per cent. A merger would create three powerhouses and, critics argue, lead to less, not more, competition.
Rosenworcel acknowledged as much in a second tweet: "We've seen this kind of consolidation in airlines and with drug companies. It hasn't worked out well for consumers. But now the FCC wants to bless the same kind of consolidation for wireless carriers. I have serious doubts."
It's 5G! That's all you need to know!
As for the commitments themselves, they appear entirely focused on a promise to roll out 5G networks.
Pai said in his statement that they included "deploying a 5G network that would cover 97 per cent of our nation's population within three years of the closing of the merger and 99 per cent of Americans within six years."
In addition, the companies have said they will reach 85 per cent of rural Americans within three years and 90 per cent in six. Pai also noted that they had "guaranteed" that 90 per cent of Americans would get broadband "of at least 100 Mbps" and 99 per cent would have "speeds of at least 50 Mbps" – although that is effectively a restatement of the 5G rollout promise given the additional speeds that come with such technology.
Pai also said that T-Mobile US and Sprint had promised not to raise prices for three years, would divest the prepaid unlimited-usage service Boost Mobile, and "offered specific commitments regarding the rollout of an in-home broadband product, including to rural households."
Pai claimed that the failure to meet any of these commitments would result in "serious consequences… which could include total payments to the US Treasury of billions of dollars, creating a powerful incentive for the companies to meet their commitments on time."
Despite his confidence however, some telecoms policy experts have cried foul, especially give chair Pai's repeat inaction against telecoms companies' misdeeds.
"Does anybody expect that the FCC under Pai would be able to enforce these vague promises?" tweeted Gigi Sohn, special advisor to the previous FCC chair and now a tech policy fellow at Georgetown Law Institute. "First, he hasn't done ONE thing that goes against the interests of the biggest mobile carriers. Still waiting on that investigation of T-Mobile & others for selling geo-location info to brokers."
So, um, the law
Legislative Counsel at the Electronic Frontier Foundation (EFF) Ernesto Falcon was equally scathing over the idea that such a merger should be considered even with the new commitments.
"Literally NOTHING in antitrust law supports a merger of this nature. It is a straight up illegal merger," he tweeted, adding: "Any honest assessment of the market concentration numbers that come from a standard antitrust analysis and application of the Department of Justice's merger guidelines leaves you with one and only one actual conclusion. These companies are not allowed to merge under the law."
He also pointed out that there was no reason to believe that the two companies needed to merge in order to rollout 5G networks – they are both capable to adding the next-generation technology to their network by themselves. Instead, he attributed the primary explanation for approving the merger to "regulators buying into the 5G hype."
For the past year, The Register has been flagging the unrealistic and borderline ridiculous claims around 5G, with have frequently been used to justify questionable new rules and policies that benefit only mobile companies.
Others pointed to Pai's apparent inconsistency in going back on previous principles in order to justify approving the merger.
"So I take it Ajit Pai is overruling his 2017 opinion in CenturyLink/Level 3 deal where the FCC ruled it would follow DoJ [Department of Justice] on antitrust," noted telecoms policy expert Harold Feld, referring to the $34 billion purchase of a large ISP by its competitor.
Backtrack
In that case, Pai was accused of scrapping the FCC's normal practice of weighing up public interest benefits and harms when considering approving the purchase. Pai argued that the decision in the CenturyLink-Level 3 case was made solely by looking at the FCC's "responsibilities under the Communications Act and related statutes," and that any antitrust components should be left in the hands of the Department of Justice to look into and decide upon.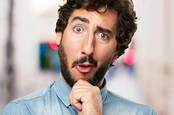 Hours before Congress backs robocall blocking law, guess what the FCC boss suddenly decides?
READ MORE
While the DoJ approved that CenturyLink-Level 3 purchase, it has been notably less happy about the T-Mobile/Sprint merger. It reportedly told both companies last month that the department would be unlikely to approve the merger because antitrust investigators felt it posed an "unacceptable threat to competition."
By indicating he will now vote to approve the merger, Pai is going directly against his previous argument that the FCC would defer to the DoJ on antitrust issues.
Sohn also noted that by highlighting the three-year price freeze as a reason for approving the merger Pai was "putting himself in the position of a price regulator" – something that he had previously – and caustically – said is not the job of the FCC.
As with numerous other decisions made by Pai during his time as chair, the only consistent thread in both his decisions and argument is whether the large mobile companies have been in favor of the proposed action. ®