Oh 4G, I'm speechless: EE network outage smacks rare breed of customer that talks into their mobile phone
Scottish Virgin Media users also down and out after lunch
Updated UK mobile operator EE has been struggling to get its VoLTE services back on their feet, after a seven-hour flood of angry complaints from customers unable to place voice calls over the 4G network.
The moans from the, er, old-school types who prefer to talk to their contacts rather than communicating by text or sending memes on WhatsApp began this morning at around 8am BST.
The Register asked EE, which was slurped by the BT Group for £12.5bn in 2016, if it had any explanation for the technical issues behind the patchy service. We will update when it gets back to us.
"It is concerning that EE has not yet identified the cause of the problem," uSwitch's Ru Bhikha noted.
The company has said that SMSes, data services and internet-based OTT calling have not been affected.
"We're aware that a small number of customers are unable to make some calls over 4G," EE's official Twitter handlers have been frantically tweeting to angry users, prompting one to slap back "How small is small? According to DownDetector, the outage is across England."
Users took to Twitter to moan, some of them noting they could call on 2G... although one EE customer observed that 2G and 3G were also being disconnected during call setup:
EE Calls Outage: Server Internal Error on VoLTE (4G calling), 2G and 3G both getting disconnected during call setup. pic.twitter.com/4UxXWjaCne

— Peter Clarke (@PedroClarke1) May 21, 2019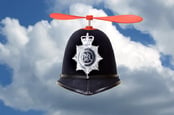 Home Office cops an earful for emergency network feck-ups - £3bn overbudget and 3 years late
READ MORE
BT's EE, which called it quits on the Everything Everywhere branding in 2012, possibly because it made life too easy for The Register subs desk, is said to be set to ink a deal this month with the Home Office for its much-delayed Emergency Services Network migration. Plans for integration and testing are underway.
Meanwhile, Scottish folks signed up to Virgin Media's broadband and TV services were a particularly vexed segment of the British Venn diagram of gripe merchants after the broadband flinger took a nap in the northern parts after lunch. The company said it had fixed the issue around 15:30 BST... ®
@virginmedia what is happening. Even the 150 number doesn't work.
Going by the live outage data shown below it is a big issue. pic.twitter.com/rnU1Z10DBV

— Douglas Thorburn (@dthorb1975) May 21, 2019
Updated to add at 15:41 UTC
EE got in touch to say: "Earlier today some customers experienced intermittent problems making calls on 4G. Data services and text messages were not affected so customers were able to get online and use apps and messaging services as normal.
"The issue was resolved for the majority of those affected within a few hours, and normal service has been restored for everyone. We apologise to our customers for the inconvenience caused as this is not the high standard of service they have come to expect of us."
Updated to add at 16:42 UTC
Virgin Media told us: "This afternoon some customers in Scotland experienced issues with their broadband and TV service. The problem was resolved in less than hour and we apologise for any inconvenience caused."