Apple reckons mystery new material will debug butterfly keyboard woes in latest MacBook Pros
It's so confident, 2019 models are on the free repair scheme
Apple has such confidence in the new MacBook Pro's reimagined butterfly mechanism that the laptop qualifies from day one for inclusion in its expansive keyboard repair scheme.
The mechanism, introduced in 2015, hasn't gone down well with users who complained of frequent failures – missed keystrokes and double presses of keys – leading to a petition calling for a recall on Change.org and lawsuits filed in the US.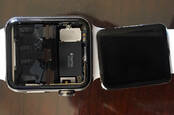 Apple hit with another faulty hardware lawsuit – this time it's the Watch
READ MORE
Now Apple has said "new materials" are being used in the switch mechanism of two new MacBook Pros. It didn't specify the change but told the Wall Street Journal it will help to ease the double key-press pain.
Despite this, the refreshed Pros – announced yesterday – will be eligible for the repair programme, which might not give fanbois confidence that their reassuringly expensive machines will be free of those familiar woes.
In related news, Apple confirmed that MacBook Pros with third-generation butterfly keyboards are eligible for free repair with this mysterious wonderstuff.
In total, some 14 MacBooks and MacBook Pros – including the two launched yesterday – qualify for the repair programme, although not necessarily fixes with the magic material.
Customers have up to four years after purchase to get the keyboard fault rectified but they can only do so when a fault shows up, not because they anticipate defects further down the line.
Apple has insisted that only a small number of complaints have been received. According to IHS Markit, Apple sold more than 40 million lappies between 2016 and 2018, the majority of which contained the butterfly component.
For its part, repair specialists iFixit previously claimed the ultra-thin keys could even be paralysed by "particulate matter", blocking the keycap from pressing the switch or disabling the return mechanism.
Apple's first attempt to solve the issue – a rubber nappy for the butterfly board, spotted early last summer – was supposed to help keep dust and dirt out: it was a thin layer nestled between the keycap and the butterfly switch component.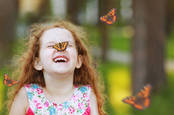 The butterfly defect: MacBook keys wrecked by single grain of sand
READ MORE
Last month, Apple vowed to speed up repairs, which it reiterated again this week, promising to reduce the week-long wait to days.
The one thing Apple hasn't done is refused to confirm if it will ditch the much-maligned butterfly keyboard mechanism in future designs.
Mac sales grew at a little under 5 per cent in its Q2 ended 30 March to $5.51bn. This was caused primarily by the Intel CPU shortage, Apple said. ®