This article is more than 1 year old
EE switches on 5G: Oi, where are your Mates? Yes, we mean the Huawei phones
NSA services switched on next Thursday. No not THAT NSA
UK mobile firm EE unveiled a lineup of launch devices this morning for when it flicks the switch on 5G services in six British cities, with one notable absence: Huawei.
The Chinese firm's 5G-compatible Mate X and Mate 20 X were bundled into many an EE publicity bumpf prior to today's launch - and it seems some still received the older version this morning.
Huawei's networking kit, at least, is very much a part of the 5G rollout – and its branding was still prominent at the EE event:
Key partners for @EE supporting its #5G launch #5GEE pic.twitter.com/TNfJNwpz0h

— Paolo Pescatore #5GEE (@paolopescatore) May 22, 2019
The tech industry is still reeling from last week's US executive order preventing Huawei and dozens of its affiliates from sourcing American software and components for its gear. This included the shocking news on Monday that Google would "comply" and was reviewing the order's implications, which ostensibly meant it would pull Play Store and other services from future shipments of Huawei mobile phones. By Tuesday, Huawei had been given a welcome reprieve on sourcing US code and other components on its existing kit until mid-August.
The Chinese comms giant's Honor launch went on as planned in London last night, with nary a mention of Google or Android; although several onlookers noted the operating system was running on the gear as the sub-brand's president George Zhao unveiled the new devices. The three new models in the Honor Series 20 line are the Honor 20 Pro, the Honor 20 and the Honor Lite.
EE was widely expected to start service in select Brit cities including "that London" this month, but today nailed down a date: 30 May.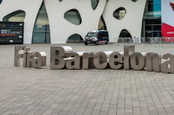 So. To the question we really wanted answering: How real is 5G?
READ MORE
The handsets that were included in the updated release range from devices from OnePlus and Oppo to LG – which chip-flinger Qualcomm has noted all use its Snapdragon 855 mobile platform, together with the Snapdragon X50 5G modem and its integrated transceiver. EE also announced the availability of the HTC 5G Smart Hub, also powered by the Snapdragon X50 5G Modem.
This comes on the same day as Japanese flat-rate budget mobile brand Ymobile announced a delay of its launch of Huawei's P30 Lite handset and chip designer Arm is said to have pressed pause on all contracts with the Chinese firm.
Along with BT and Plusnet, EE falls under big daddy BT Group's consumer segment, the only unit to report sales growth – up 3 per cent to £2.638bn – for the full year ended 31 March.
PP Foresight telco industry analyst Paolo Pescatore noted the carrier was making the most of its early mover advantage in 4G, but added: "The lack of any Huawei 5G smartphones is noticeable."
This was "a move that makes sense for now," added the analyst who said a lot of uncertainty surrounded 5G in light of what he termed "the recent security concerns engulfing Huawei".
The Chinese firm has supplied key hardware to the UK's communications arteries for over a decade. BT, specifically, first began sourcing kit from Huawei in 2003, and the Chinese kit-maker has since been an equipment supplier for access network kit both on the incumbent telco's fixed and mobile networks. Back in 2017, Huawei hooked up with BT for the first UK lab test of an end-to-end 5G network.
In December last year, EE made it clear that the Huawei's equipment would not be present in its 5G core infrastructure, having begun a process to remove the kit from the core of its 3G and 4G networks in 2016.
EE confirmed to The Reg that it continues to use Huawei's kit in the radio access network (RAN) including in the 5G deployment.
Rollout, pricing and availability
From next Thursday, EE customers in London, Cardiff, Edinburgh, Belfast, Birmingham and Manchester will have access to the service. Prices are not cheap. The 5G plans range from £54/month for 10GB of data, to £74/month for 120GB. SIM-only plans are pegged at £32/month for 20GB data, up to £52/month for 100GB.
There were no speed* or latency numbers included, though EE sent us a broad-strokes coverage map.
As you'll recall, telco standards bods at 3GPP plan to emit Release 16 – the fullfat 5G system, AKA 5G Phase 2 or the Standalone (SA) standard – in December of 2020. This will include the holy grail of ultra-reliable low-latency communications (5G NR URLLC) amongst other goodies and is widely considered to be "real 5G" – as The Reg noted in February.
Next Thursday's rollout will be a 5G "Phase 1", "non-standalone" (NSA) deployment – meaning the 5G network will be supported by existing LTE (4G) radio and core network infrastructure. In theory, you'll get increased data bandwidth and reliability via enhanced mobile broadband (eMBB).
The first-wave of non-standalone 5G services – not only EE's, but all carriers' deployments – will be built on top of 4G networks. BT's mobile arm confirmed customers "will connect to both 4G and 5G at the same time".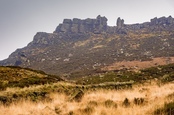 Qualcomm takes 5G to spooky millimetre land
READ MORE
Back in September 2018, EE said it was upgrading more than 500 4G mobile towers in preparation for the rollout, and building 5G sites on top of the upgraded sites. The Register asked EE if, as has been speculated by some of our readers, yesterday's 4G voice calling wobbles were linked to any testing related to next week's rollout and we'll update if it responds to the question.
PP Foresight's Pescatore noted: "Ultimately, consumer demand for 5G is unproven. Asking them to pay a premium will be challenging. Therefore, articulating the merits and offering features like swappable benefits will be paramount. Bundling a range of services and content will allow the telco to differentiate over rivals. This is a sensible approach given the huge cost of acquiring spectrum and rolling out expensive new network technology.
"The initial premium will quickly erode as we've seen with previous generations."
O2 confirmed earlier this year that it will launch its 5G network at some point in 2019. Vodafone, a big winner in the UK 5G spectrum auction, also has plans for a 5G rollout later this year, although whether the carrier will launch on the Huawei Mate handset, as planned, is unconfirmed. ®
Updated at 14:09 UTC on 22 May to add
EE has been in touch to say: "We're working with Huawei and Google to make sure we can carry out the right level of testing and quality assurance so our customers have a great experience with any smartphones we range in the future. We'll provide updates on any future smartphones in due course."
* Updated at 10:51 UTC on 23 May to add
EE told us it expects customers to "experience an increase in speeds of around 100-150Mbps" adding that some customers could potentially "break the one gigabit-per-second milestone on their 5G smartphones".
Some of the more affordable models are Huawei's... just sayin'.