Phil Doye, the former majority owner of Kelway who sold the business to CDW for $431m, is dipping into his cash pile to slurp public sector reseller SBL.
The business, formerly known as Software Box Ltd, confirmed that Doye's investment vehicle Glebe Holdings Ltd - is to "acquire 100 per cent" of the firm. He will also hand over "follow-on funding" to help with organic growth and future buys.
At Kelway, he oversaw numerous acquisitions - including Panasea Services, Elcom, Repton, ISC Networks and Equanet - making it one of the largest privately held resellers in the UK.
As is customary in such proceedings, Doye talked up SBL's cloud and security chops, consultancy skills and technical services.
Under the terms of the deal - financials were not disclosed - SBL majority shareholder Dennis Hoban and finance director Bryn Roberts will split. The senior management including Paul Jenkins, Scott Cattaneo and Tracie Barrow have been made directors.
The York-based business has a seat on a number of public sector frameworks selling to defence, central government, justice, fire & rescue, education, healthcare and local government.
Reg readers may remember that in 2013 SBL won a Microsoft licensing agreement to sell and deploy licences to 180,000 MoD users under an Enterprise Agreement, worth £45m over its three year lifetime.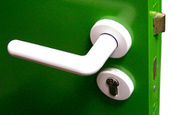 Kelway founder and CEO Phil Doye steps out of role
READ MORE
The company carries all the major old tech world brands including IBM, HPE, Cisco, Dell EMC and a bunch of security vendors including Symantec, Trend Micro, McAfee and Palo Alto.
It casts itself as less of a generalist reseller these days and more as a security specialist: it is an MoD accredited Security Specialist, and claims on its website to have delivered 25 million patches and connected more than one quarter of a million endpoints via its DOBUS platform.
In the year ended 31 August 2018, SBL turned over £139.3m versus £155.46m in the prior year, and reported a net profit of £2.06m, down from £2.16m.
As for Doye, who is estimated to have made in excess of £200m after he'd handed over a chunk of cash to his private equity investor and some to his senior management team, sailing off into the sunset obviously bored him.
The Register called Doye, who once told us he'd never return to the tech industry, for comment but have yet to hear from him. ®