Mirantis teases Kubernetes-as-a-Service to terrorise bare metal, public clouds, everything in between
KaaS and carry, friend?
---
KubeCon Europe At the Linux Foundation's KubeCon this week cloudy services biz Mirantis gave some sneaky previews of its upcoming Kuberentes-as-a-Service product, a technology aimed at self-managing and provisioning multi-cloud clusters.
Those playing buzzword bingo can put away their cards, at least until the technology makes its way from its current private alpha state, to something a bit more public later in 2019.
"Multi-cloud" in this instance, according to Boris Renski, Mirantis co-founder and CMO, means on-premises and public cloud, with the first public cloud supported being AWS. Renski was non-committal on whether Azure or Google Cloud would follow – as with most things, it'll be based on what the customer demands, he said.
On-premises, however, is where it's at. Renski likens KaaS to GKE, with a dashboard where a user can login (identity management integration is based on KeyCloak) and then provision clusters, configure permissions and generally fiddle with the things.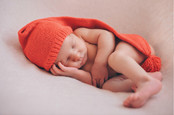 Microsoft shoves serverless container baby Virtual Kubelet at Kubecon crowds
READ MORE
Only, in the case of KaaS, the software will happily run on-premise. It'll even truck along on something like a laptop, although Mirantis would prefer it to go somewhere a bit more... enterprisey.
KaaS, which is deliberately lightweight and runs Ubuntu LTS, will also hit bare metal thanks to the plumbing afforded by Ironic, a provisioning technology very familiar to OpenStack users. In addition, it will cheerfully scale up to provisioning to VMs in AWS. Renski told us "you can connect your bare metal clusters to the clusters in the public cloud and have one single environment that, you know, you control fully."
Naturally, there is also native integration with Istio service mesh and the Harbor image registry. Renski added "and we use Kubespray underneath the cluster API for actually doing deployment of highly available Kubernetes."
Kubernetes-as-a-Service is an intriguing prospect for on-premises users looking for a quick and easy way to bring up their clusters. Users will be able to play with the thing in Beta form by the end of June with a production incarnation due shortly afterwards. ®
Similar topics
Broader topics