Microsoft Windows 10 'Burger King' build 1903: Have it your way... and it may still leave a nasty taste in your mouth
The May 2019 update is out and it's optional, for a while
---
Microsoft on Tuesday released Windows 10, version 1903, aka the May 2019 Update, without forcing it on folks.
As mentioned last month, the US software super-biz has decided to let users of its operating system have more say in how and when updates get applied. The new humility comes after hearing feedback that update problems in April and October last year were not appreciated by netizens. Drop us a line, please, if you encounter any problems with build 1903 and we'll be sure to highlight them.
"Beginning today, the May 2019 Update is available for customers who would like to install the latest release," explained John Cable, director of program management for Windows Servicing and Delivery, in a blog post.
Customers who are inclined to take the plunge can open their Windows Update settings and select "Check for updates." If and when the update appears – Microsoft is throttling availability so the version bump may not be immediately accessible to everyone – customers can select "Download and install now," provided they're running Windows 10, version 1803, or version 1809 with the May 21 updates or later.
The download will then proceed and once it's stored, the system will display a notification that the installation can be completed with a reboot, at a convenient time.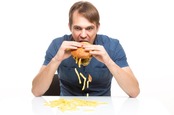 The difference between October and May? About 16GB, says Microsoft: Windows 10 1903 will need 32GB of space
READ MORE
Cable said Microsoft's "measured and throttled approach" reflects the company's commitment to provide customers with more control of and more transparency into an update process that now incorporates a longer period of testing.
In keeping with that plan, Microsoft has made a Windows release health dashboard available, to provide insight into the status of the update rollout and any issues being reported.
Redmond has also thoughtfully provided a self-repair capability that's designed to intervene if installation problems occur. "If Windows detects that your machine cannot start up successfully, it will try to diagnose and resolve failures due to disk issues, system file corruption, invalid registry keys, or other such causes," the company explains in its support documentation. Users can direct the automated repair system to seek permission under the Settings > Update & Security > Troubleshoot settings.
Microsoft's newfound deference to customer convenience does not apply to devices nearing the end of service. Come June, Microsoft will automatically update devices running the Home and Pro editions of Windows 10, version 1803 (Windows 10 April 2018 Update) to ensure service continues past November 12, 2019.
Precautions noted, now what's in the damned thing?
The latest update separates Cortana from the Windows Search box, a move made in preparation for the foretold unification of search across Bing, Office 365 and Windows. It makes more Windows built-in apps uninstallable. And it brings support for the RAW image format with the RAW Image Extension from the Microsoft Store.
The update also includes a Windows Light Theme and support for text emoticons, otherwise known as "kaomoji" or face characters.
Enterprise IT admins can look to the Windows Server Update Services (WSUS), Windows Update for Business, and the Volume Licensing Service Center (VLSC) to begin deploying and testing Windows 10, version 1903.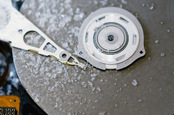 Sophos tells users to roll back Microsoft's Patch Tuesday run if they want PC to boot
READ MORE
For business users, the Windows update brings various Microsoft Defender Advanced Threat Protection enhancements, like allow and deny lists for specific URLs and IP addresses. Other niceties include: Windows Sandbox, an isolated desktop environment for running untrusted code without device access; microphone privacy settings; and Registry key-free access to Windows Defender Application Guard configuration settings.
Windows Hello now counts as a FIDO2 Certified authenticator, which enables login without a password. The Windows Hello PIN reset experience has been harmonized with the web version and also now supports phone number-based login. Also, remote desktop sessions can now handle biometric authentication for Azure Active Directory and Active Directory users using Windows Hello for Business.
Microsoft senior product marketing manager Joe Lurie enumerates more enterprise-focused features in a blog post. Among them are some new tools to help ensure that everyone in an organization who should update does so. Consumers may not appreciate gunpoint updates, but for enterprise organizations compliance matters. ®
Also released... Mozilla emitted Firefox 67, which includes improved privacy controls, and more, and Microsoft's Edge on macOS preview builds have landed.