This article is more than 1 year old
No Huawei out: Prez Trump's game of chicken with China has serious consequences
No cybersecurity rules means networks are destined to be balkanized
Analysis Chinese telecom giant Huawei – the most prominent target of the Trump administration's decision to declare a national emergency to protect American IT infrastructure by banning technology provided by foreign adversaries – on Monday received a reprieve that allows it to do business with US suppliers.
But its days are numbered – Huawei has a license to do business with US suppliers until August 19. If that day arrives and the US and China have been unable to reach an agreement to resolve their trade differences, then not only will Huawei equipment be forbidden on US networks but the company and 68 of its foreign affiliates will be denied the ability to buy from US suppliers.
The Trump administration, backed by US cyber defense experts, believes that Huawei equipment can't be trusted, because of the company's ties to the Chinese government. With telecom companies building 5G networks around the globe, administration officials believe they have to act now.
"There are a lot of companies that do business with Huawei," said Scott Kennedy, director of the Project on Chinese Business & Political Economy for the Center Strategic & International Studies, in a phone interview with The Register. "There could be lots of collateral damage."
One possible consequence, Steven Weber, professor of political science and international relations at UC Berkeley, told The Register, is a world where boundaries are shaped more by technology standards than geographic features.
That is to say, we may be headed toward nationalized technology stacks that don't interoperate and nationalized supply chains. This defeats the entire purpose of an open internet.
"We all take it for granted that our phones work everywhere," said Weber. "But there's no law that says 5G networks have to operate on a global standard."
Damage
The collateral damage is already accumulating. Arm, Broadcom, Intel, Qualcomm, and Xilinx have reportedly directed employees to stop supplying Huawei, and news of the policy change has weighed down the stock prices of affected semiconductor firms.
A chip industry source reminded us that, for one thing, Japanese CPU designer Arm has a facility in Austin, Texas, USA, that validates Arm-compatible and licensed chip designs for customers around the world, including those in China, and thus is restricted by the White House's latest crackdown.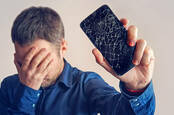 Where there's a will, there's Huawei: US govt already eases trade ban with 90-day reprieve
READ MORE
Qorvo, a radio frequency chip maker, on Tuesday revised its guidance to investors by noting that it will stop shipments to Huawei.
EE and Vodafone have withdrawn Huawei phones from the launch of their 5G networks in the UK, the latter company having acknowledged last month that routers provided by Huawei a decade ago had an undocumented telnet backdoor. Japanese mobile companies NTT Docomo, KDDI and SoftBank have delayed the launch of a Huawei phone that was expected to debut later this month.
Google has suspended Huawei's license to use its Android mobile operating system. The decision prevents the Chinese company from adding Google services like Gmail, Google Maps, Play Store and other Google apps to new devices, though existing ones will continue to function. It also complicates security updates and all but guarantees Huawei will forge ahead with its rumored fork of the Android Open Source Project.
Microsoft has pulled the Huawei MateBook X Pro from its online store; Huawei devices are no longer available at BestBuy.com. At Amazon.com, however, Huawei laptops, tablets and phones can still be had.
And ripples of the Trump administration's trade tussle with China extend beyond Huawei. Reports indicate that US authorities may blacklist five Chinese video surveillance technology firms alongside Huawei: Hangzhou Hikvision Digital Technology Co., Megvii, Meiya Pico, Iflytek and Zhejiang Dahua Technology Co.
Monitoring
It's been suggested that the Trump administration is concerned about the role these companies play in helping China monitor and control its Uighur minority, though the administration's response to the death of journalist Jamal Khashoggi at the hands of Saudi operatives suggests trade interests matter more than human rights.
Industry trade groups are worried, to the extent that Computing Technology Industry Association (CompTIA) and the Telecom Industry Association (TIA) both declined on-the-record interview requests. But background discussions reveal both concern and ambivalence, because while some technology companies stand to lose from the denial of Chinese business, others stand to gain.
What's more, many US technology firms have been frustrated with with the way business is done in China. Without saying so publicly, they're glad there's finally some effort to deal with longstanding issues like government favoritism toward local companies, intellectual property theft, and forced technology transfers.
While there's doubt the administration will reverse its position on Huawei gear in US networks, there's hope that the Commerce Department's Entity List export restrictions could be lifted, which at least will allow US firms to sell to Huawei.