This article is more than 1 year old
HP: Based on our Intel, don't hold your breath waiting for Chipzilla's CPU shortage to end
PC maker's chief bean counter warns Wall Street moneymen of 'constraints' until at least calendar Q3
Intel was wrong, it seems. HP Inc, the world's second-largest PC maker, has forecast that Chipzilla's CPU shortages won't be over by anytime soon – not until at least the third quarter.
The chip ship woes began last summer when Intel was caught out by rising demand from cloud providers and struggling to bring its already delayed 10nm fab process up to pace. CEO Bob Swann expected availability to ease from the end of next month.
Not so, according to HP Inc, whose CFO Steve Fieler said on a Q2 conference call with financial analysts last night that its Personal Systems division expects "CPU supply constraint to continue through the third calendar quarter".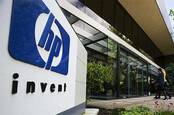 HP's Neon Dion says if anything goes wrong, it's totally Intel's fault: CPU shortage may hit PC maker's financials
READ MORE
HP CEO Dion Weisler blamed muted PC revenue growth on its financial results for Q2 fiscal 2019, ended January 31, and said last night that "PC growth across the industry was more subdued this quarter".
"We continue to operate in a dynamic environment that includes ongoing industry component constraints as well as macroeconomic, geopolitical and tariff uncertainties," Weisler added to Wall St.
HP group revenue was flat year-on-year at $14bn for Q2 ended 30 April 2019: Personal Systems was up 2 per cent year-on-year to $8.921bn. Notebook revenues were down 1 per cent to $5.099bn; desktop was up 7 per cent to $2.940bn; workstation was up 6 per cent to £569m; and "other" was down 2 per cent to $313m.
Weisler said HP had to pick its battles more wisely by "aggressively pursuing the heat in the market", and that it nabbed "profitable market share from rivals".
According to Gartner's stats for the global PC market in calendar Q1, sales fell 4.6 per cent year-on-year to 58.5 million units (2.85 million fewer shipments), but the biggest PC makers – Lenovo, HP and Dell – exploited their buying power to get preferred chip allocation from Intel. Apple, Asus, Acer and the "others" section all felt the burn.
Lenovo said yesterday that it had managed the supply situation well, focusing on a greater mix of higher-margin hardware.
With the Windows 10 refresh cycle having peaked in the US and Europe, it is not clear to what extent falling demand also dented sales. Blaming Intel for lower growth might be an easier option for some PC makers.
Clearly more worrying for HP than Intel CPUs is the troubles in its traditional printer business, specifically ink – the area that was once a licence to print money but started to stumble in Q1.
The latest figures show the Printing division was down 2 per cent to $5.116bn: supplies fell 3 per cent to $3.331bn; commercial hardware was up 3 per cent to $1.179bn; and consumer hardware was down 8 per cent to $606m.
The supplies decline was "expected" and is forecast to shrink for the whole financial year. A drop in demand caught HP napping in the prior quarter as the company has been trying to clear channel inventory.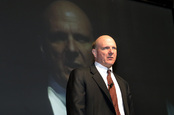 The chips are down: Now Microsoft blames Intel CPU supply shortages for dips in Windows, Office sales
READ MORE
HP said it "outperformed" the market in B2B printing hardware and will concentrate on this segment, including A3 copiers and 3D printing.
The company reported a slip in the bottom lines for both Personal Systems and Printing, giving it a net profit of $782m versus $803m in Q2 2018.
HP CFO Fieler said he expects "currency headwind" in the second half of this year and also warned investors that although it has "incorporated the impact" of trade tariff rises on certain imports from China, "we have not included the impact from any future tariffs". ®