The UK Home Office has had to once again explain the ongoing Emergency Services Network farrago as part of an inquiry by the Public Accounts Committee (PAC).
The project, which aims to replace blue-light services' Airwave radios with a system based on EE's 4G network, is already £3bn over budget and three years behind schedule.
The committee heard this week that network coverage testing has begun with immigration staff carrying devices and by the end of the year as many as 1,000 users will be testing systems. This will also assess how it works with police Airwave systems.
Permanent Secretary at the Home Office Sir Philip Rutnam told the committee that a contract has been signed with Motorola and it includes "clearer and sharper division of responsibility" – a key criticism of the PAC's 2017 report on the project.
UK Home Office admits £200m Emergency Services Network savings 'delayed'
READ MORE
Asked why the Home Office had been slow to realise what was going wrong with the project, Rutnam said: "One of the characteristics of programmes is that they – and the people running them – tend to optimism. The optimism has a very positive side, because it is what helps to get people through challenges, but it also has the downside that it can narrow the perspectives to which they are open."
Stephen Webb, the civil servant running the Emergency Services Mobile Communication Programme, told the committee that two key suppliers – Motorola and EE – were working on different technical standards, release 10 and release 12 respectively.
Webb said the Home Office did not realise how important this was until live testing began.
PAC chair Meg Hillier questioned why this hadn't sounded louder alarm bells. "Even in my simple world," she said, "where I use things like Windows, if I used a different technical system from my children... we would not be able to communicate with each other... people would get wrong versions of documents."
Webb said there were two fundamental parts to the project – delivering a functioning solution and getting users to accept it and to turn off Airwave. He said he remains confident about delivering the solution but user acceptance, deployment, integration with control rooms, installation in vehicles would need to be revisited at the end of the year.
He added that there was contingency within current cost estimates to run Airwave for a year longer than is currently forecast.
MP for North East Derbyshire Lee Rowley asked Webb: "You have a series of requirements, which you defined a long time ago in a project that has been very difficult. The problem I have is that I cannot reconcile – genuinely, I am not trying to be difficult – those requirements against the testing statements you are making, which seem to suggest that there is an element of change, amendment and improvement possible, with the other statements that you have made, which are basically open-ended. 'We will not push this out or switch the other thing off until the users are happy.'
"All those things taken together, in an extreme scenario, mean that you will never sign this off, so what is the point in doing it? You will be running Airwave forever, because out of those 470 organisations, at least one will say no."
It remains unclear exactly how this process will play out if emergency services resist being pushed onto ESN.
The committee heard that risks around the project include the Home Office's role as a systems integrator – it lacks the necessary skills and is still trying to procure a partner to help with that.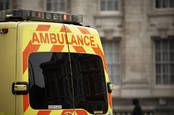 Emergency Services Network delays to cost public purse £1.1bn, Home Office reveals
READ MORE
There are also risks around user acceptance. Hillier noted that project delays reduce user confidence and create a vicious circle of further faltering confidence.
In written evidence, the National Fire Chiefs Council raised concerns about whether ESN would ever provide coverage as good as that offered by Airwave. The Home Office has claimed that Airwave will not be switched off until ESN is "as good in all respects". The fire chiefs were asked what this means in practise.
The council said they had written "Acceptance Criteria" outlining minimum standards to accept ESN as fit for purpose. But the fire chiefs warned:
The one emergent area of concern that the comparison between the two systems has highlighted... is that of coverage. Due to the frequency spectrum and nature of the Airwave system, its incidental coverage often extends well beyond that of contracted road-based coverage. For a frontline user, this is simply 'coverage' and something that they have come to expect and rely on in the most demanding and dangerous of situations... The concern of the emergency services is that areas benefiting from incidental coverage will be greatly reduced and therefore users' experience of 'coverage' will be detrimentally affected.
Rutnam told the committee he was aware of the need to "win hearts and minds" and said he had already had "a very frank discussion" with the National Police Chiefs' Council as well as fire chiefs. ®