Facebook stock-owning activists are planning to deliver an eight-foot angry-looking emoji to CEO Mark Zuckerberg at the company's annual general meeting next week to highlight widespread frustration with the US web goliath.
Consumer group SumOfUs has joined forces with a Jewish activist group to present an AGM resolution demanding that the biz been broken up, with Facebook, Instagram, WhatsApp, and Oculus all set up as their own independent outfits with independent directors. The campaigners hope to take the aforementioned helium spherical balloon, adorned with a 😠 emoji, into the meeting as part of their protest.
Their call reflects a growing global consensus that the biz, used by billions worldwide, is too large and unwieldy to be effectively managed, especially by a single person: Zuckerberg retains a personal majority thanks to a careful, and legal, manipulation of share-voting rights.
"It appears that Facebook may be too large and complex to be managed effectively," the resolution argues. "Officials in the US and EU are concerned about Facebook's market power in view of restrictions on monopolies… We believe that shareholders could receive greater value from a voluntary strategic reduction in the size of the company than from asset sales compelled by regulators."
That's just one of eight shareholder resolutions that will be put forward on May 30 at the social media giant's AGM in Silicon Valley. Each call for greater accountability, transparency and/or diversity; Facebook's management opposes every one.
The SumOfUs resolution will be presented by Pittsburg activist Arielle Cohen who, the organization says, will deliver "a heartfelt speech" focused on the murder of 11 people at the Tree of Life synagogue in October 2018 and make the case for breaking up the company.
In March, more than 50 people were killed at mosques in New Zealand with the murder livestreamed on Facebook. Earlier this month the company announced some restrictions around the service in response.
So that's a No, No, No, No, No, No, No and No then
The other resolutions:
Propose an equal vote for each share – a proposal that would remove Zuckerberg's majority vote
Want an independent chair as opposed to the Zuck being both chair and CEO: something that Google, Apple, Microsoft, Oracle and Twitter all possess, as do 59 per cent of S&P 500 companies
Want directors chosen by majority vote, as opposed to by King Mark: something that 89 per cent of the S&P 500 does
Want greater diversity in staff, a diversity report, a gender pay gap report, and a content governance report.
Facebook is opposed to every one and says repeatedly that everything is fine and working well already. As a result, none of them will pass because – as the first resolution makes plain – Mark Zuckerberg gets to decide everything the company does. If The Zuck doesn't want it, it doesn't happen.
And this is precisely the problem, according to SumOfUs. "He's clearly not listening," the organization's communications director Jamila Brown told us. "But his power has grown too much, too big, it's out of control." She referenced a recent op-ed by Facebook's co-founder Chris Hughes calling for the break-up of Facebook, noting that there have been "multiple calls for greater oversight over Zuckerberg."
She also noted that rather than listening to criticism, Facebook hired a company – Definers Public Affairs – to investigate activists and apply Washington DC political campaign tactics to discredit them and undermine their message. The activist organization also plans to hold a protest outside the hotel where the AGM is taking place; Brown told us they expect at least 50 people to attend.
Pressure
SumOfUs has had some success in embarrassing companies to change their governance or approach in the past. Last month it was part of a large campaign against German drugs and chemical company Bayer that saw 55 per cent of shareholders vote against CEO Werner Baumann over his handling of a $63 billion purchase of controversial agri-business company Monsanto. His future is uncertain.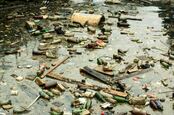 Facebook removes about as many fake accounts as it has actual monthly users (yes, billions) in effort to clean up online
READ MORE
It was also part of a push against giant snack conglomerate Mondelez over deforestation: prior to a shareholder resolution calling for a more responsible approach, the company published a report into how it was going to minimize the damage to trees as part of its push to produce and harvest more cocoa for its chocolates.
The big difference in that case of course is that Mark Zuckerberg is in an unassailable position because he controls the majority of voting shares. Which is, of course, the point.
In response to the call to break up Facebook and introduce independent directors, the organization has formally argued "our board of directors seeks to act in the best interests of our company and our stockholders consistent with its fiduciary duties. Under the guidance of our board of directors and founder and CEO, Mark Zuckerberg, we have established a track record of creating value for our stockholders and navigating important opportunities and challenges."
In concludes: "Therefore, our board of directors believes that the process contemplated by this proposal is unnecessary and recommends that our stockholders vote against this proposal." ®