Apple and Samsung collectively sold almost 17.5 million fewer smartphones globally in the opening quarter of 2019 than they managed a year ago as buyer fatigue continued.
The pair's premium handsets were among the biggest losers in a market that shrank from 383.5 million units 12 months ago to 373 million, such were the lack of reasons for shoppers to upgrade to the latest gear.
Gartner senior research director Anshul Gupta, who compiled the data, said the slowing pace of innovation in flagship devices coupled with rising prices deflated unit sales.
"Demand for premium smartphones remained lower than for basic smartphones*, which affected brands such as Samsung and Apple that have significant stakes in high-end smartphones," he said.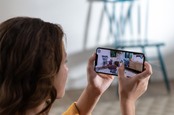 Apple iPhone sales down by double digits, Mac sales knifed by Intel CPU 'constraints'
READ MORE
The two biggest smartphone consumers, the US and China, declined 15.8 per cent and 3.2 per cent respectively in the three months.
Sammy found a new home for 71.62 million mobiles in the quarter, down 8.8 per cent or 6.943 million fewer devices. This meant the South Korean vendor's share of the spoils slipped to 19.2 from 20.5 per cent.
The flagship Galaxy S10 started to ship at the end of the quarter so its contribution to the sales period barely touched the dial. Samsung also refreshed the middle and entry-level tiers but competition from Chinese brands "limited their impact", said Gupta.
Huawei – despite the best efforts of rival vendors and the US government – again knocked Apple into third spot, growing 44.5 per cent to 58.43 million units.
Huawei grew in all regions – except the US – but did particularly well in its biggest geographies of Europe and China, where sales bounced 69 and 33 per cent respectively. In Greater China, Huawei enjoys a 29.5 per cent market share.
Of course, this double-digit expansion was way before President Trump signed an executive order that effectively bans US tech firms from dealing with the Chinese-owned businesses. The ban does not start until 19 August and could cripple some companies, including Huawei.
Google has said it will comply with the order by pulling access to Play Store and other services from future Huawei mobile hardware. Huawei itself is seeking ways to mitigate the impact, though some analysts have already issued forecasts for falling smartphone sales.
Gartner's Gupta said: "Unavailability of Google apps and services on Huawei smartphones, if implemented, will upset Huawei's international smartphone business which is almost half of its worldwide phone business. Not the least it brings apprehension among buyers, limiting Huawei's growth in the near term."
During Q1, Apple saw the biggest dent in sales of all the major players, slumping as it did 17.6 per cent to 44.56 million units, despite the best efforts of senior management to ignite demand.
"The price cut for iPhones across markets helped drive up demand but wasn't enough to restore growth in the first quarter," said Gupta. "Apple is facing longer replacement cycles as users struggle to see enough value benefits to justify replacing existing iPhones."
Apple CEO Tim Cook said last autumn that iPhone buyers were holding onto their phones for an additional three to four months, and he has also blamed the battery replacement programme for slower sales. The US trade tariffs applied to $250bn worth of goods imported from China and the general rhetoric from Trump's administration might also be turning Chinese consumers against the US vendor behind their once-beloved iPhone.
The company found itself with millions of units of excess inventory following slower-than-expected demand over the vital Christmas holiday quarter, suggesting it is going to be a record year for the iPhone but for all the wrong reasons.
Rounding off the top five highest selling smartphone vendors in Q1 was OPPO and Vivo, with sales of 29.6 million and 27.3 million each, up 7.3 and 6.1 per cent respectively. ®
Bootnote
* Gartner classifies a basic smartphone as a "voice-centric" mobe with a 4-inch screen and a resolution of 720p or higher, aimed at emerging markets and first-time buyers. A utility phone is an entry-level gadget that is generally low cost with limited specs and functions, targeting emerging markets and phone virgins, and is often used for pre-paid subscriptions.