Ex-student, 52, suing university for AU$3m after PhD rejection destroyed 'sex drive'
And what was he hoping to study? Social Sciences
---
"Not tonight, love." We've all been there – sometimes life throws you a curveball and the ensuing despondency firmly shelves making the beast with two backs for a while.
In the case of 52-year-old Kuldeep Mann, it was failing to get on a PhD course at James Cook University in Queensland that demolished his sex drive.
At least that's what he has alleged in a lawsuit against the uni, demanding AU$3.125m (£1.7m) for "mental torture/psychological day-to-day sufferings" he claims to have endured at the hands of the institution.
"Everything was affected including my sex life," he sniffled in an interview with Australia's 9News.
"I... I'm no longer... wanting to be on the bed... to share bed with my partner. There is no such desire... no desire for anything."
The 7/11 staffer said he paid AU$20,000 and studied two subjects to get on the Social Sciences PhD in 2015, but claimed he was accused of plagiarism and told he wasn't "up to the mark".
Which is fair enough. There's a minimum standard required for most things "higher education".
But Mann has taken his fight to Queensland's Supreme Court.
According to the telly news network, a 20-page claim for damages from potential lost income described "mental torture" and "prolonged harassment at the JCU that hovered over (his) mind day and night had also adversely affected (his) sex drive and that as a result (his) relationship with (his) partner is on the verge of collapsing".
If that's the case, The Register recommends Mann steers clear of anything even vaguely vocational the next time he has a go at uni. He wouldn't last a month.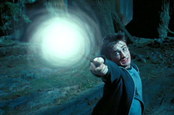 Yer a solicitor, 'arry! Indian uni takes cues from 'Potterverse' to teach students law
READ MORE
Harry Potter Law is right out.
"If the university didn't have this kind of trick on me, had they not destroyed my... ruined my career I should have by now completed my PhD," he added.
The university didn't deign to comment with the case headed for court.
Melbourne man Mann has applied for legal aid. He said: "I hope that the honourable Supreme Court will do full justice with me by awarding me the aforementioned full amount of compensation as remedy for all my losses and sufferings."
El Reg wishes him the best of luck. After all, who isn't a rampant Lothario at the tender age of 52? ®
Similar topics
Broader topics