This article is more than 1 year old
IEEE tells contributors with links to Chinese corp: Don't let the door hit you on Huawei out
Angry boffins start questioning standards body's independence
Compsci academics are startled by how the US-based IEEE is complying with American sanctions on Huawei. That includes halting peer review by anyone connected to the Chinese company – and banning them from buying IEEE-branded coffee mugs.
The New York-headquartered Institute of Electrical and Electronics Engineers, one of the world's leading technological academic bodies, issued a statement on 22 May setting out in detail (PDF) what "Listed Persons" (employees of Huawei and its affiliates) can and cannot do under the IEEE's banner.
That has caused academics worldwide to question the institution's independence of US governmental influence. As the preeminent standards-setting body and professional discussion forum for everything from Wi-Fi to phone networking technologies, the IEEE is the place to be when it comes to cutting-edge research.
As an American corporation, however, the IEEE is bound by US law. When that law places sanctions on particular countries and/or companies, as has happened to Huawei, institutions, agencies and corporations have little choice in what to do.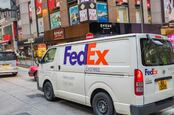 That's a hell of Huawei to run a business, Chinese giant scolds FedEx after internal files routed via America
READ MORE
The statement, distributed via an IEEE listserv, said under the heading "participation in peer review" that a Listed Person "may not receive or access materials submitted by other persons for publication until after IEEE has accepted the material for publication in accordance with IEEE's normal publication process".
It adds that once the IEEE has accepted something for publication, Huawei people can act as peer reviewers. In effect, they are banned from seeing anything that is not already public, or earmarked to become public – a move intended to wall them off from potentially sensitive western technological advances in radio and networking tech.
Ironically, the immediate effect is likely to slow western understanding of 5G technologies, given Huawei's grudgingly admitted lead over western companies in the field, as academics told us.
"On face value," Professor Alan Woodward of the University of Surrey told The Register, "it looks like they are asking all Editors (academics all over the world) to inform anyone on the their editorial board (associate editors) that if they work for Huawei they can no longer participate, and then to inform the remaining associate editors (who are the ones who hunt for reviewers) that they mustn't choose anyone from Huawei as a reviewer.
"In areas like 5G that will cause a big problem as Huawei have many people that are knowledgable about some of the leading edge research about which these papers are being written."
Tech-focused academic institutions have already been complying with the IEEE's new instructions – causing disquiet among some.
This may be useful. pic.twitter.com/s6wxKvGbVs

— Ma Caiyun (@MCaiyun) May 29, 2019
Part of the email above, sent by a London-based academic to Professor Toshio Fukuda, president of the IEEE, reads as follows:
I am writing this email to you regarding the IEEE's ban on Huawei. Rumor has that due to the BIS list of the US, Huawei's employee will not be allowed to participate in paper review or edition of all the IEEE Transactions and journals. As the president of the IEEE, Prof. Fukuda, could you please confirm whether this is the truth or not?
If this is true, I strongly appeal to IEEE not to launch this ban. As per my understanding, IEEE is a pure academic organisation, which should stay out of any political disputes. Additionally, please note that Huawei has funded a large number of IEEE conferences, journal papers and other events. As far as I know, Huawei has not done any harm to the IEEE. Instead, IEEE has received a considerable amount of funding from Huawei. There is not reason for the IEEE to ban Huawei employees.
The author also asked whether Fukuda would stand up against what the academic described as "the hegemonic power of the US".
Institutions have already begun implementing the IEEE's new rules. Academic sources who were unwilling to speak on the record have told The Register they were deeply unhappy with the IEEE's stance on Huawei-linked academics and researchers.
Unbelievable, IEEE is forced to ban Huawei employees from peer-reviewing papers or handling papers as editors. pic.twitter.com/pkvQeOUI07

— Junhui Qian (@qian_junhui) May 29, 2019
Woodward added: "If this turns out to be a serious attempt to block editorial members and reviewers from Huawei, it makes the IEEE look a lot less of an international organisation than they have previously held themselves out to be."
An IEEE spokeswoman did not return The Register's request for comment. ®
Update
The IEEE eventually referred us to this public statement.