This article is more than 1 year old
'Evolution of the PC ecosystem'? Microsoft's 'modern' OS reminds us of the Windows RT days
And we've been hurt before
At Computex in Taipei, Microsoft exec Nick Parker talked up the "evolution of the PC ecosystem", describing a future modern operating system which is secure, connected and AI-powered.
What exactly is this operating system? We presume a version of Windows, though Parker, CVP of consumer and device sales, did not say. The characteristics he picked out though are these:
Seamless updates "invisibly done in the background; the update experience is deterministic, reliable, and instant with no interruptions".
Secure by default since "the state is separated from the operating system; compute is separated from applications; this protects the user from malicious attacks throughout the device lifecycle".
Always connected. "All of a user's devices are aware and connected to each other."
AI-powered with "cloud-connected experiences that use the compute power of the cloud to enhance users' experiences on their devices. These experiences are powered by AI, so a modern OS is aware of what a user is doing tomorrow and helps them get it done."
Multi-input. "People can use pen, voice, touch, even gaze – whatever input method a user wants to use works just as well as the keyboard and mouse."
Multi-form factor. "A modern OS has the right sensor support and posture awareness to enable the breadth of innovative form factors and applications that our partner ecosystem will deliver."
Other features Parker talked about were cognitive recognition services to "help with photo tagging" and "new Your Phone capabilities that let users mirror their Android phone screen on their PC and use the PC mouse and keyboard to interact with phone apps".
All of which raises a host of questions for Microsoft watchers. The company wants to respond to the success of Google's Chromebook, running Chrome OS, in education and increasingly in business, as well as Apple's iPad and iOS. Microsoft is rumoured to be working on a "Windows Lite", oriented towards apps which use browser technology like Chrome OS. Windows Lite is expected to run on Windows Core OS, a common core for all versions of Windows and the desktop project codenamed Polaris, which is thought to utilise a new "composable shell" or C-Shell.
Whichever path or paths Microsoft takes, Parker's announcement has a spooky similarity to those made around the time of the Windows 8 launch in 2012, especially the ARM-based Windows RT variant...
Many expected details of these Windows Lite technologies to be rolled out at the recent Build event in Seattle, but announcements were curiously absent and developers had to make do with news of Windows Subsystem for Linux 2, a cool feature for techies but meaningless to most of the world.
How can Microsoft achieve separation of applications from the operating system? This is a key feature which improves security as well as preventing the gradual slowdown in performance with which Windows users are familiar, when applications are installed and removed but leave a footprint of libraries and registry entries behind. The Windows Runtime, introduced in Windows 8, did this via a new application platform which eventually morphed into the Universal Windows Platform (UWP) in Windows 10. However, this tight separation was compromised in order to give UWP applications full access to the Windows API, to meet developer demands for greater capability. UWP alone will not achieve the security outlined by Parker.
Another possibility is the use of container technology. Windows 10 already supports Windows containers for application isolation, though it is only intended for developers or occasional use. Chrome OS uses containers to support Android and Linux applications.
A third approach, which you can bet will be part of Microsoft's solution, is to use browser technology and Progressive Web Applications (PWAs), which behave more like native installed applications. This would link with the company's adoption of Chromium for future versions of its Edge browser, and with projects like Blazor, which enables .NET applications to run on WebAssembly, a low-level browser runtime which is now supported in all major browsers.
Parker is a consumer devices guy, but businesses could also have an interest in a secure variant of Windows, provided it is easily managed and has the compatibility they need.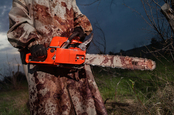 Death knell for Windows with Bing, licences carved up
READ MORE
Whichever path or paths Microsoft takes, Parker's announcement has a spooky similarity to those made around the time of the Windows 8 launch in 2012, especially the ARM-based Windows RT variant. Secure app platform, no operating system degradation, new PC ecosystem based on the Windows Store, multiple form factors, touch and keyboard input – it is all there.
The concept had promise, but Windows RT failed for various reasons, including underpowered hardware, lack of compelling apps in the Store, lack of user acceptance for its blocky UI and fullscreen Start menu, and above all, inability to run old-style Win32 applications.
New since the Windows RT days is this idea of an OS that "is aware of what a user is doing tomorrow". Microsoft has difficulties with this in the consumer world, not only because of privacy concerns, but also because it is Google that tends to grab the data needed to make this work. In a business context, Microsoft has better chances at least for customers of Office 365, integrating with business calendars and documents.
It is not easy to find the right balance between compatibility, familiarity and the requirements of a modern OS as outlined here, and both Google and Apple have both done a better job to date. The question is whether Microsoft has learned from the mistakes of the past, or whether attempts to reinvent the PC will again be rejected by the market. ®