This article is more than 1 year old
Intel unveils Project Athena: Chipzilla tells lappy makers how to build their own kit
OEMs toe the line for that sweet, sweet marketing moolah
This week at Computex in Taiwan, Chipzilla finally shared the specific details about Project Athena – its valiant attempt to tell PC makers how to do their job.
This "innovation program" [PDF] focuses on laptop design and choice of components, but not the components made by Intel. Instead, it aims to create specifications for the bits of a system that impact battery life, startup time, compatibility with modern machine learning systems and cyber security.
By doing this, the chip maker is no doubt hoping to breathe new life into the expensive "ultrabook" device category, which would translate into shifting larger numbers of expensive chips.
The existence of Project Athena was officially confirmed in January at CES, and Intel said the qualifying laptops would mostly be based on Ice Lake, its perpetually-delayed, low power 10nm processor family.
Before sharing any details, Chipzilla announced that laptops certified with the program would appear in the second half of the year across both Windows and Chrome devices – even though the two architectures couldn't be more different.
This, and the deluge of buzzwords like 5G and artificial intelligence firmly established Athena as yet another marketing exercise - although one with participation from Acer, Asus, Dell, Lenovo, HP, Samsung, Quanta and other businesses whose bottom line depends on PC sales.
Even the video produced for the occasion featured somebody playing Anthem (the video game) with a wireless PlayStation 3 controller on PC – something that's not technically possible.
As part of Athena, Intel promised an annual review outlining platform requirements, benchmarking targets defined by real-world usage models, co-engineering support, and certification.
Intel also outlined some of the hoops vendors would need to jump through to get certified with Athena.
The 1.0 target specification is based around KEIs, or "key experience indicators". These (obviously) include having a Core i5 or i7 processor, at least 8GB of RAM and more than 256GB of SSD storage.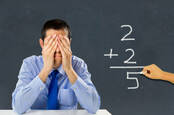 Intel CPU shortages + consumer stock bottleneck = no computer sales growth in EMEA for 2019
READ MORE
They also include a "consistent responsiveness on battery" – i.e. the laptop doesn't care if it's plugged in. In practical terms that mean at least 16 hours of battery life in local video playback mode and at least nine hours under real-world performance conditions, and system wake from sleep in less than a second.
It will come as no surprise that most of the platform-level requirements mandated for Athena are simply 10th-gen Core CPU features – like integrated Thunderbolt 3 and Wi-Fi 6 support.
The first laptops to support Athena are Acer Swift 5, Dell XPS 13, HP Envy 13 and Lenovo Yoga S940.
The entire project reminds us of the cringeworthy "PC Does Whaaat?" advertising campaign that Intel cooked up with Microsoft, Dell, Lenovo and HPE back in 2015, as it was trying to convince the market that old laptops are no longer fit for purpose. It wasn't received well. ®