Marvell: So, looks like Chinese buyers were cautious about networking kit...
Plus market's slow to swallow gear, especially storage. Hmmf. At least Huawei 'ban' won't hurt too much
---
Storage and semiconductor maker Marvell Technology Group played down the impact of the effective ban on selling chips to Huawei as it filed losses of $21m for the quarter ended 4 May.
Marvell's chief executive, Matt Murphy, said that recent US government action "has further dampened demand in an already challenging macroeconomic environment".
But he said Huawei was a "mid-single digit" contributor to total revenue for the company, mainly in networking, although there is also some impact on its storage business. The effective export ban came into effect in the second week of the quarter.
Murphy said there were indirect impacts to the business which are not possible to quantify.
The CEO was asked what the impact of the Huawei ban would be on the likes of Samsung, Ericsson and Nokia, and he said: "There is short-term positive, there is also potentially long-term negative side. It's hard to call and it's also hard to call when the situation resolves itself."
Total revenues for the quarter went up 9.5 per cent to $662.452m.
Storage revenues were down 12 per cent year-on-year to $279m. This was blamed on seasonality and excess inventory in the supply chain of storage controller customers. The company said weakness in demand was moving beyond the cloud to enterprise customers too. Murphy said that while weaker fibre revenues were offset by slightly better storage controller sales, this was not seen as a sign of "any real resurgence in demand from the end market".
Networking revenues were up 40 per cent year-on-year to $341m, due to what Marvell said was a cautious outlook from Chinese customers, seasonality and high inventory control at some customers. Murphy also blamed the expected tailing off of demand for 4G kit as network providers switch to 5G networks.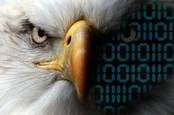 Truth, Justice, and the American Huawei: Chinese tech giant tries to convince US court ban is unconstitutional
READ MORE
The CEO said the company recognised the market was softening late last year but was determined to continue investing in research while also looking out for acquisitions to help see it through the down period. Marvell is also waiting for 5G deployment to push up orders.
Marvell bought in-vehicle networking company Aquantia, previously part of IBM's microelectronics business, on 6 May. On 20 May, Marvell bought Avera Semiconductor, which specialises in application-specific integrated circuits (ASICs).
The purchases were paid for by selling its Wi-Fi business to NXP. All three deals are still subject to the usual regulator approval.
Both companies are expected to help Marvell take better advantage of growing markets for connected cars and 5G networks.
Marvell predicts revenues of $650m for the second quarter of fiscal '20, taking into account export restrictions and a small increase in gross margins from 53 per cent to 54 per cent.®
Similar topics
Narrower topics