A court in Delaware has backed investors who want to see internal emails and other documents relating to how Facebook handed data on 50 million users to Cambridge Analytica.
The ruling (PDF) said that shareholders provided enough evidence to support a claim that failures by senior management and board members at the social network may have allowed the illegal data slurp to happen.
The judgement noted that at the time of the breach Facebook was already under Federal Trade Commission decree and had promised to strengthen its data protection policies as a result.
It stated: ".. the evidence presented at trial provides a credible basis to infer the Board and Facebook senior executives failed to oversee Facebook's compliance with the Consent Decree and its broader efforts to protect the private data of its users."
Cambridge Analytica got its hands on 50 million Facebook accounts in 2015. It used the information collected to create detailed voter profiles it claimed would allow it to create personalised political ads which could be targeted at individual voters.
Facebook only publicly admitted to the breach in 2018 after a whistleblower went public. The judgement drily notes that Facebook users only learned of the breach by reading the news, not from Facebook.
Zuckerberg admitted to Congress that he knew about the data loss in 2015 but did not conduct an audit or warn users or regulators. The company asked Cambridge Analytica to delete the data and considered the matter closed.
Facebook has already provided some documents as a result of previous legal action.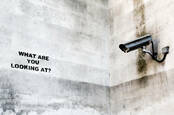 Facebook confirms Cambridge Analytica stole its data; it's a plot, claims former director
READ MORE
The judge did criticise the shareholders for confusing demands for data with no apparent pattern – he said: "many of Plaintiffs' document demands landed with the precision of buckshot."
Shareholders were peeved that their investment in Facebook took a tumble when the data loss was eventually made public. Facebook shares fell 19 per cent, equating to a $120bn drop in its market cap.
The latest legal salvo came after Facebook defeated attempts by investors to get a bit of control over the company. Zuckerberg played his "I'm CEO bitch" card to stop proposals to improve corporate governance at the company as well as changing the voting structure.
Facebook shares are not all the same – Zuckerberg controls the vast majority of shares which actually get a vote. The company also rejected proposals from the National Center for Public Policy Research to get more right-wingers on the board of the directors. The organisation, which supports a smorgasbord of fruitloop causes, claims a liberal bias at the company is responsible for its own falling Facebook traffic.
Some shareholders view the long line of failures at the company, from the Cambridge Analytica scandal to Russian election interference and a failure to deal with fake news as evidence that it is time Zuckerberg stood aside to let someone else change the culture at Facebook. ®
Similar topics