This article is more than 1 year old
Apple kills iTunes, preps pricey Mac Pro, gives iPad its own OS – plus: That $999 monitor stand
We sat through 150 minutes of WWDC keynote so you didn't have to suffer
At its Worldwide Developer Conference on Monday, Tim Cook addressed the Apple faithful and promised a host of software updates and some very expensive hardware – so much so that the hapless presenter was booed when announcing a $999 monitor stand.
On the software side, Apple met developer expectations by announcing iOS apps will be able to run on macOS, dubbed Project Catalyst (previously known as Marzipan). But even as it brought its software development kits together, the iTitan separated its iPad from iOS with a new operating system variant called iPadOS, and split its bloated iTunes app into three.
iPadOS, said Cook during the WWDC keynote in Silicon Valley, "takes the distinctive experience of iPad even further."
Cupertino idiot tax
Fans of workstations with fans also found something to appreciate when Apple previewed the long awaited successor of its 2013 Mac Pro trashcan. The pending Mac Pro is a shiny traditional desktop tower, dressed up in modern design and fitted for modularity. It relies on an Intel Xeon processor with as many as 28 CPU cores, supporting up to 1.5TB of RAM and up to 4TB of SSD storage. The 300 watt processor is supported by a 1.4kW power supply. There's also a mix of PCIe 4.0 expansion slots.
Coming this fall, the $5,999 base spec model sports an eight-core Intel Xeon processor, 32GB of memory, a Radeon Pro 580X graphics card and 256GB of SSD storage. At the high end, it can take a Radeon Pro Vega II Duo, composed of two Vega II GPUs for 28 teraflops of graphics performance, and 64GB of memory. There's also a new Apple Afterburner card, an FPGA capable of processing up to three streams of 8K ProRes RAW video at once.
The Mac Pro can be paired with the forthcoming Pro Display XDR, a 32-inch Retina 6K display, for $4,999. You can attached this to your wall using a $199 VESA Mount Adapter. Alternative, the desktop stand for this display will set you back $999, a figure that prompted gasps and some boos from the WWDC audience.
There will also be an option for wheels and a rack-mounting kit for the workstation. Given that the Mac Pro comes armed with three fans that move 300 cubic feet of air per minute, it may also be wise to invest in an anchor.
John Meyer, managing partner at Starship Capital and co-founder of Homebound, in an email to The Register, said the Mac Pro appears to be an impressive professional-grade computer.
"For the last few years, Apple's professional community has been dropping like flies due to the lack of customization of the previous MacPro hardware," she said. "This new Mac Pro solves this very large issue. As a side note, I walk away laughing at Apple's $1,000 monitor stand. Given the outrageous price, it was the first time I ever heard an audible disapproval in a WWDC crowd."
The iPad, it's special
Craig Federighi, Apple's SVP of software engineering, said it was time to recognize the iPad in a special way. Having an iPad-specific set of APIs provides developers with a way to implement better designed interface elements and actions on the tablet form factor. It also makes supporting iPad-specific hardware, such as a Apple Pencil, easier.
With the change comes a more functional file system that brings SMB file-server support and the ability to add external thumb drives. Apple is also making Safari on the iPad render desktop versions of websites rather than the mobile version users would see using iOS. As a result, iPads will work better with Google Docs, Squarespace and Wordpress, among other sites.
Apple's watchOS 6 gains some new watch faces, apps for audio books, voice memos and a calculator with bill-splitting capability for those disinclined to arithmetic. It has also been freed from iOS hardware – watchOS 6 will support independent watchOS apps, without the need for an iOS companion app on an iPhone. There's also a new Apple Watch App Store, where owners will be able to purchase and install apps directly onto their wrist bling.
There's also a new watchOS Noise app to alert watch users to excessive ambient noise, which in a nod to privacy will not store sampled audio and will run its sampling routine only periodically. Apple evidently is keen to avoid the sort of backlash Amazon has faced over its overly attentive Alexa smart speaker.
As for tvOS, in case anyone cares, thee are a few new features like a new Home screen, multiuser support and access to Apple Arcade. It's also gaining support for two popular game controllers: Xbox One S and PlayStation DualShock 4.
Boo, Google sucks
Heading into the iOS portion of the keynote, Cook could not resist taking a swing at his favorite whipping boy, Android, which he said only managed 10 per cent adoption in Android 9, compared to 85 per cent for iOS 12.
Federighi talked up the upcoming iOS 13, which brings with its technical changes to app packaging that makes downloads 50 per cent smaller and updates 60 per cent smaller. Launch times, he said, are twice as fast.
iOS 13 gains support for Dark Mode, an on-screen keyboard that can be used while on a call, and time synced lyrics for music.
Various iOS apps received renovation, including Safari, Mail and Notes. Reminders has been rewritten, and Maps will feature far more detail – think Google Streetview-level detail – by the end of the year in America and elsewhere in 2020. Also, get ready for mouse and trackpad support in iOS 13.
Apple Maps' new street view looks pretty incredible. #WWDC19 pic.twitter.com/N3Di00VdeK

— Lance Ulanoff (@LanceUlanoff) June 3, 2019
Hello mouse support on iOS 13! It's an AssistiveTouch feature, and works with USB mice. @viticci nailed this pic.twitter.com/nj6xGAKSg0

— Steve Troughton-Smith (@stroughtonsmith) June 3, 2019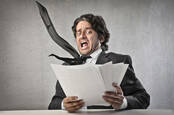 if developer_docs == bad then app_quality = bad; Coders slam Apple for subpar API manuals
READ MORE
Location sharing will be subject to stricter privacy controls. "Maps has been designed to be private and secure," said Federighi, alluding to Google's collection for location data. "There's no need to flip a switch to ask Maps to start respecting your privacy."
In iOS 13, users will have the option to share their location with an app just once and will require permission the next time. And if users grant continuous location tracking, Apple will generate reports to inform users.
Federighi also said that iOS 13 will shut the door on apps that try to work around location privacy by inferring location from Bluetooth or Wi-Fi signals.
Apple is also challenging Google Sign-In and Facebook Login with its own authentication scheme, Sign in with Apple. The iGiant intends to make privacy a differentiator from other login options by offering the ability to generate app-specific throwaway aliased email addresses when signing up to third-party services that implement its login system. The service supports Face ID and Touch ID.
Wow. Apple sign-in support is mandatory? https://t.co/qen34RLGOW pic.twitter.com/gBhStE6HVN

— Ben Sandofsky (@sandofsky) June 3, 2019
Crucially, Apple will force apps that are distributed via its App Store and use third-party single-sign-on services to support Sign in with Apple. We also note that VPN apps "may not sell, use, or disclose to third parties any data for any purpose, and must commit to this in their privacy policy."
Big mac
On the macOS front, the next iteration is called Catalina, available now to developers as a preview and a beta to the rest of the world next month. Its most visible feature is the trifurcation of iTunes into Apple Music, Apple Podcasts and the Apple TV app. The sync capability of iTunes, meanwhile, will migrate to a Finder panel. So iTunes is otherwise dead, mourned by virtually no one.
A feature called Sidecar turns iPads into a second screen for a macOS device. And in a nod toward better accessibility Voice Control – also being made available on iOS and iPadOS – will let users control their Apple kit by voice without the need for gesture-based interaction. Apple is also encouraging programmers to port their iPad apps to Macs.
Security improvements include Gatekeeper checking apps for security issues and data protections that require apps to get permission before interacting with user documents. There's also a new Find My app (like Find My iPhone on iOS) that can find lost or stolen Macs, even when offline, via anonymous, encrypted Bluetooth signals relayed by proximate Apple devices.
In addition, Macs with the T2 security chip can turn on an Activation Lock in macOS Catalina that prevents unauthorized people from accessing the device. And zsh is now the default login and interactive shell on macOS, starting with the Catalina build now available to developers.
Federighi touched briefly on Project Catalyst, a way to adapt iOS apps to macOS, and SwiftUI, a new framework for more easily creating interfaces in the Swift programming language. SwiftUI looks like it will vastly reduce the need for verbose interface boilerplate code. We also clocked fresh machine-learning and augmented reality tools, updates to Siri and Feedback Assistant, and changes to notarization requirements of software.
Beta versions of iOS, watchOS, tvOS and macOS are now available for registered Apple developers, with public previews planned in the next month or two, followed by general availability in the fall.
"I see [Catalyst] as largely a major benefit to Apple's developer ecosystem, as it will allow developers who have built apps for the iPad expand their customer base to 100M+ active Mac users," said Meyer. "This feature does not mean iOS and MacOS are being combined: something Apple has continued to say it will not be doing."
Meyer, however, said despite some interesting developments, he was largely disappointed with what Apple is doing compared to competitors Amazon, Facebook and Google. He observed that many innovations amounted to catch-up work that should have been built into Apple's operating systems long ago or had already been made available by third-party developers.
"Over time, I hope to see Apple spend less announcement time on animated emojis and more time building and demoing things that create true 'leapfrog' value to the industry and to the world," he said. "Otherwise, I worry Apple will continue to get left behind in innovation by other major tech companies." ®
PS: US prosecutors are reportedly gearing up to probe Apple for evidence it is abusing its market might and acting in an anti-competitive manner. Such an investigation would include Google and Alphabet, Amazon, and Facebook, we're told.