Bio-analytical testing biz Eurofins Scientific today admitted it was the subject of a ransomware attack at the weekend.
The Paris Stock Exchange-listed group operates in food, environmental, pharmaceutical and cosmetics product testing. It has 800 labs spread across 47 countries.
The company said in a statement that its tech security team had detected the malware.
Upon detection of the issues, according to our incident management procedures, many systems and servers were taken off line by the group's IT teams to contain the activity of this new version of malware.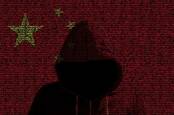 Chinese software nasty enslaves stadium-load of servers, puts them to work digging up digital dosh in crypto-mines
READ MORE
Resident techies and a team of external infosec specialists tried to "mitigate the impact" and are said to be "working hard to return the IT operations to normal".
"At this time there is no evidence of unauthorised transfer or misuse of data. The Eurofins companies affected are notifying the relevant authorities of this IT incident and will cooperate in any investigation."
Euorfins said it is trying to prevent further attacks by shoring up its defences. "This includes installing additional protections against this new variant of malware which were received over the weekend and restoring affected systems from backups after appropriate security verifications."
This work may take the tech team some time and so the company apologised to customers of the labs and sites that "may be impacted for the potential temporary disruption of delays to some of its services".
Eurofins employs 45,000 staff and sells more than 200,000 analytical methods used to evaluate safety, authenticity, composition, origin and purity of substances and products. It also produces labs services for genomics, forensics and discovery pharmacology.
The Register called Eurofins Scientific to try to discover more about the ransomware and was put through to a flustered rep in the IT department. We were told that no further information was forthcoming because "we are having issues right now". ®