Huawei is reportedly flogging off part of its undersea telecoms cable business, barely six weeks after Australia blocked its attempts to win a major cable contract.
A Chinese cable manufacturer, Hengtong Optic-Electric Co Ltd, is set to acquire a 51 per cent stake in Huawei Marine Systems Co Ltd, according to reports from the Reuters financial newswire.
No price was disclosed in the Chinese stock exchange filing seen by Reuters. The newswire linked the divestment to US pressure through recently ramped-up economic sanctions, which the Chinese firm has rather naively taken to the American courts.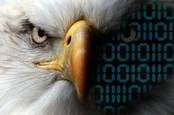 Truth, Justice, and the American Huawei: Chinese tech giant tries to convince US court ban is unconstitutional
READ MORE
This builds on the April blocking of Huawei's undersea cables biz from getting its hands on a $100m+ Aus-China subsea cable. The deal was thwarted after the Australian government unchained its coffers, leading to US company TE Subcom winning the contract.
Neither Australia nor America are at all friendly with Huawei, with the Pacific continent-country cheerleading US efforts to shut Chinese firms out of technology markets.
Huawei has insisted that it would resist any efforts to force it to act as an intelligence-gathering arm of the communist Chinese state. These claims stand at odds with Chinese legislation, particularly that country's National Intelligence Law.
A Swedish law firm's interpretation (PDF, 6 pages) published this January reckons it definitely applies overseas. This is not to say that China is uniquely bad; most countries, including in the West, have similar "give us what we want and don't you dare tell anyone" laws, including the UK. ®
Similar topics