The US Supreme Court has agreed to hear a case between IBM and employees who have accused the enterprise computing giant of mishandling their retirement fund.
The top court in the nation will decide whether to uphold a lower appeals court decision (PDF) from February that ordered a trial in the class-action legal battle, brought about on behalf of staff enrolled in the IBM Employee Stock Option Plan (ESOP). Their lawsuit accuses Big Blue and its retirement plans committee of violating the US Employee Retirement Income Security Act by keeping their money invested in the IT giant's stock despite knowing the share price was overvalued and set to take a hit.
The claim goes back to 2013, when IBM's microelectronics division was in bad shape and Big Blue was looking to sell off the cash-burning business. The plaintiffs argue that the ESOP committee, along with IBM's CFO and chief accountant, decided to hide the dire situation with the microelectronics biz and overvalued the unit at $2bn in the process.
IBM would go on to hand the business (and $1.5bn) to GlobalFoundries in 2014, and share prices took a dive in the aftermath, resulting in the ESOP losing value.
"The plaintiffs here, IBM employees who were participants in the company's ESOP, claim that the plan's fiduciaries knew that a division of the company was overvalued but failed to disclose that fact," the appeals court said. "This failure, the plaintiffs allege, artificially inflated IBM's stock price, harming the ESOP's members."
The suit is one of two that IBM investors filed over the GlobalFoundries deal. A similar complaint from the International Association of Heat and Frost Insulators and Asbestos Workers Local #6 Pension Fund was dismissed in the district court.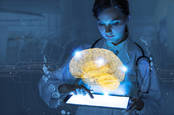 IBM Watson Health cuts back Drug Discovery 'artificial intelligence' after lackluster sales
READ MORE
The complaint had also been originally dismissed by the New York Southern US District Court, only to have the Second Circuit Court of Appeals reverse that decision and order the case go to trial. That decision was appealed to the Supreme Court, who has agreed to hear the case and decide whether the plaintiffs have any standing to sue.
Should the court uphold the Second Circuit's decision, the case would be sent all the way back down to the Southern NY court to begin trial proceedings (and would likely result in a settlement). Should the top court side with IBM and the committee, however, the case would be tossed and could set a favorable precedent for other companies that would face similar complaints from employees in the future.
"We are pleased that the Supreme Court will review this matter," Big Blue told The Register in a statement. ®